Rome Wedding Photo Session
A truly beautiful Bride and Groom photo shoot in Rome which started at the Rome Times Hotel with the hair and make up bridal preparation. Shooting some nice bridal portraits using natural light coming from the window. Then once the bride was stunningly ready! We made our way to the ground floor where a car service was waiting to take us on a photographic journey through the city of Rome!
We started off with a quick photoshoot in Galleria Alberto Sordi as we headed away from the Trevi fountain, closed for the ritual pick up of the coins. Loving the atmosphere in this vintage looking hall. With beautiful mosaic ceiling and circular lights in sequence, creating a nice lead away effect. Then we headed to the Spanish steps. Where we took photos on top of the steps by Church Trinità dei Monti. As swell as on the staircase leading downward to the Barcaccia water fountain. But the hardest part was making our way up on the 135 steps that make up Piazza di Spagna!
Next stop was Parco del Pincio with a phenomenal view with over the city. And a nice breeze to cool off from the summer hear. A great place to pop open a prosecco sparkling wine bottle to celebrate! And to wear the full wedding gown bridal dress for a truly lovely look. Then we had to go back to the Trevi fountain to peek in and found it finally open and more beautiful then ever. With the sunlight shining on the green esmerald water. Ending this beautiful wedding photography service at the Colosseum with some truly stunning bride and groom shots!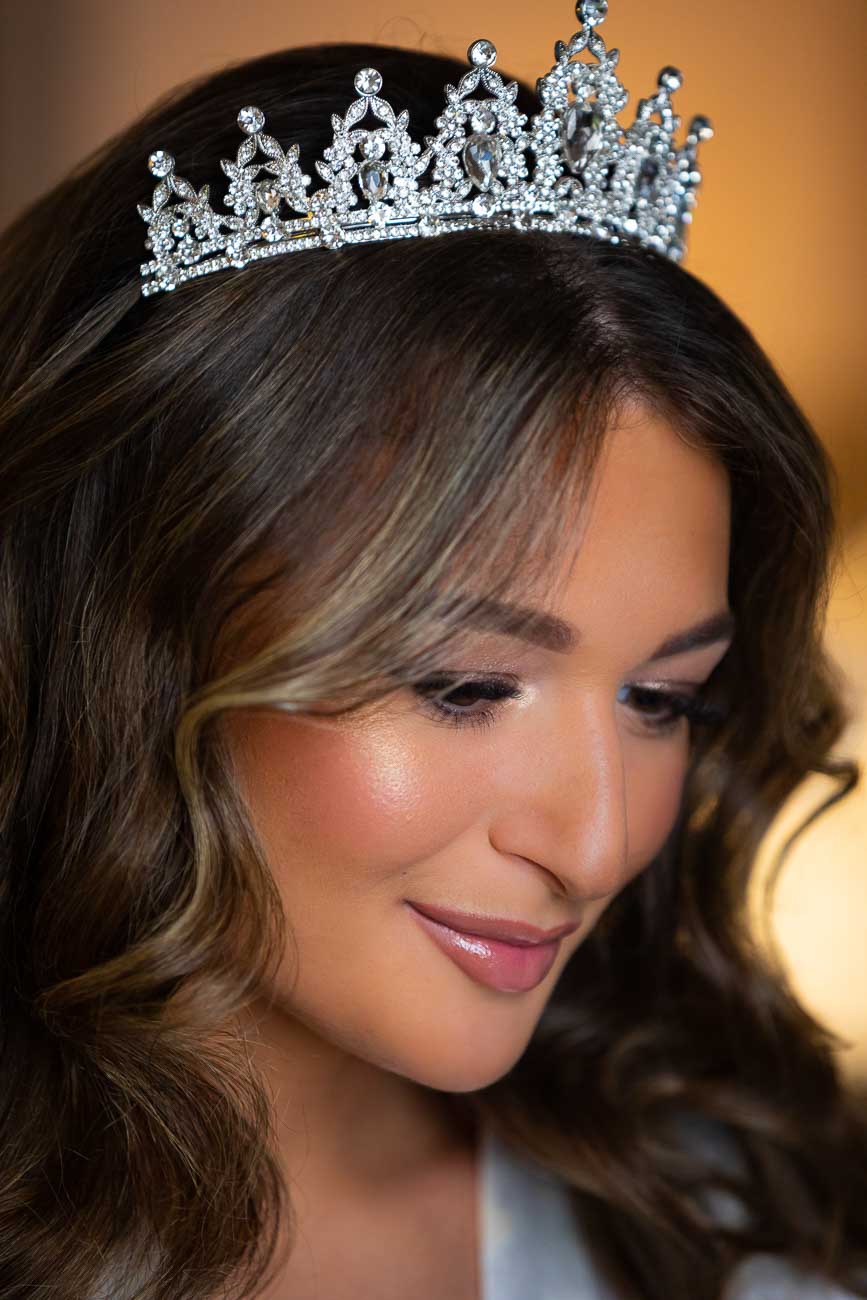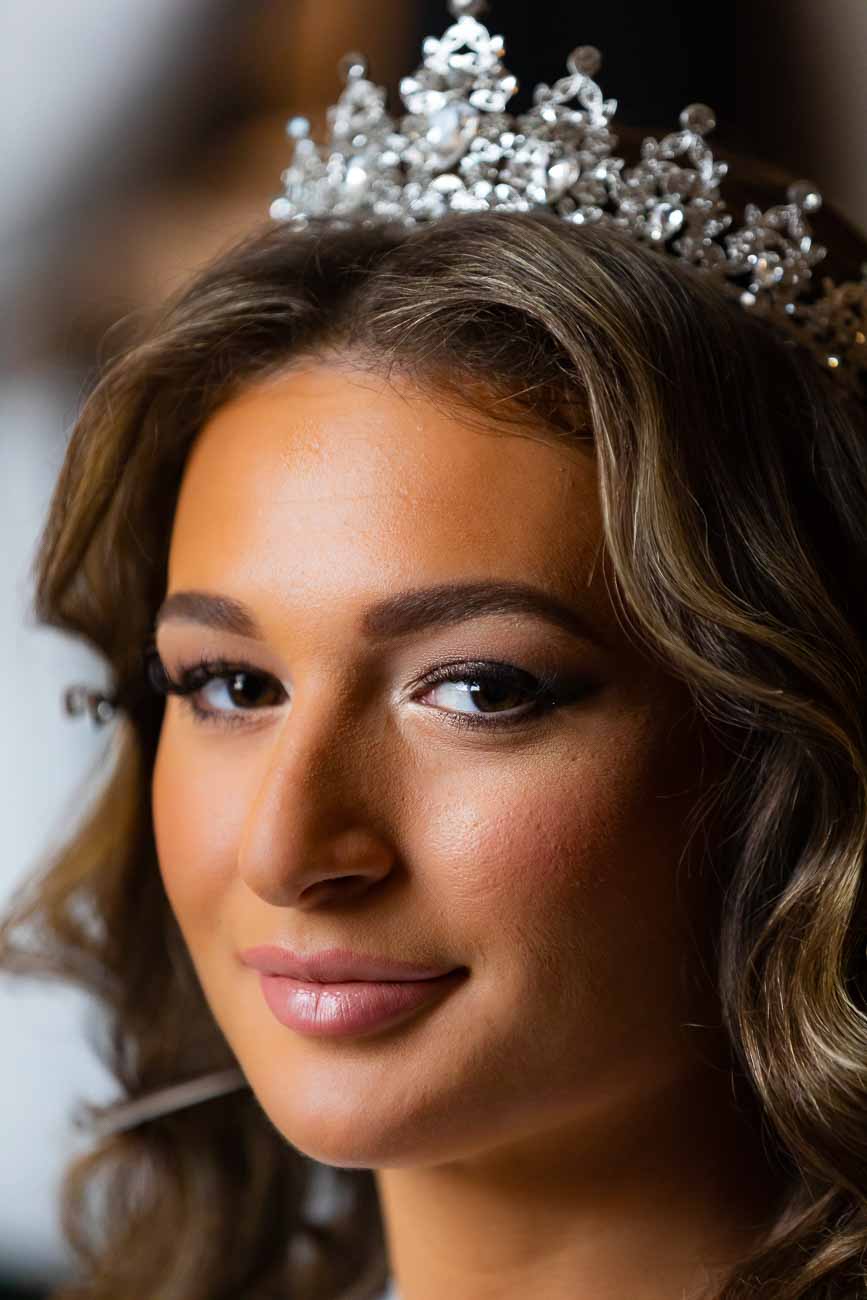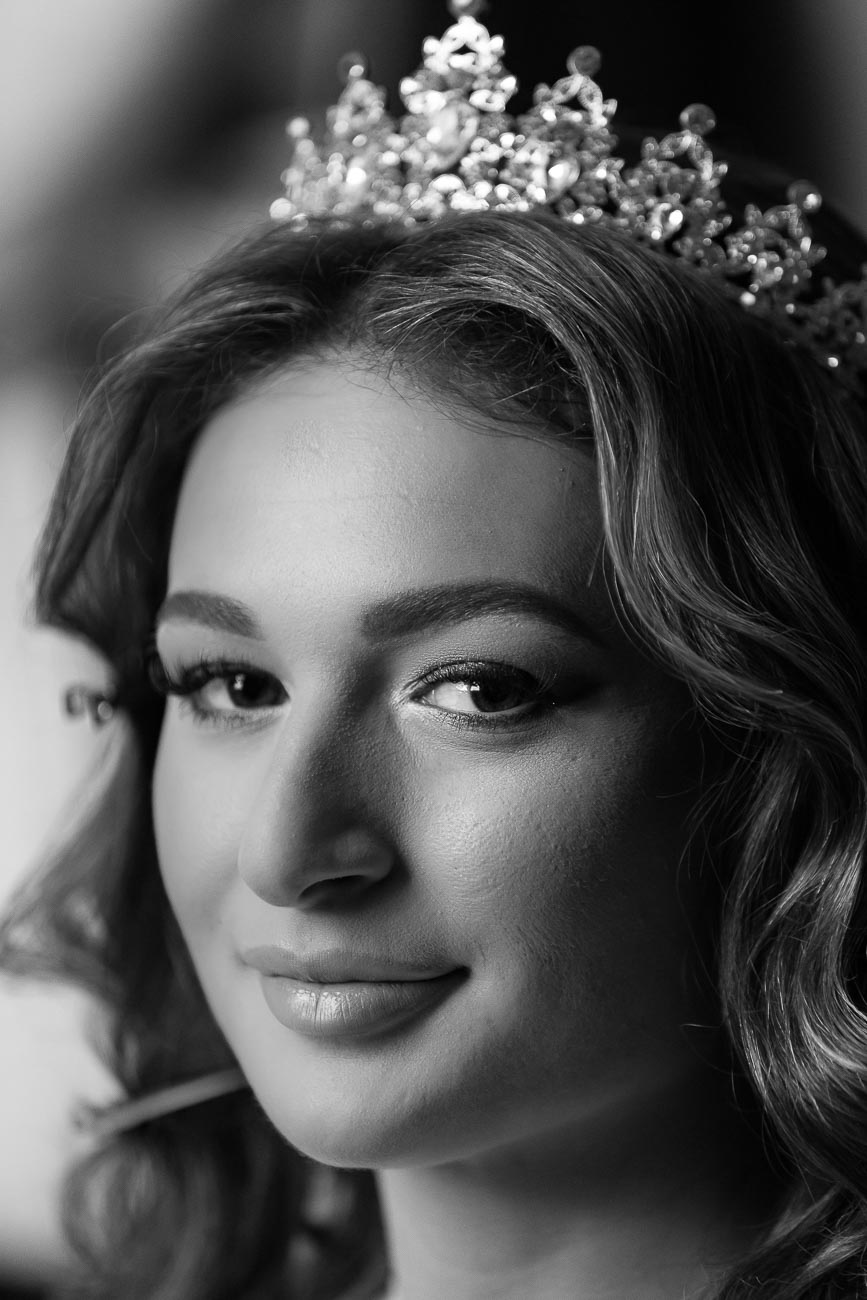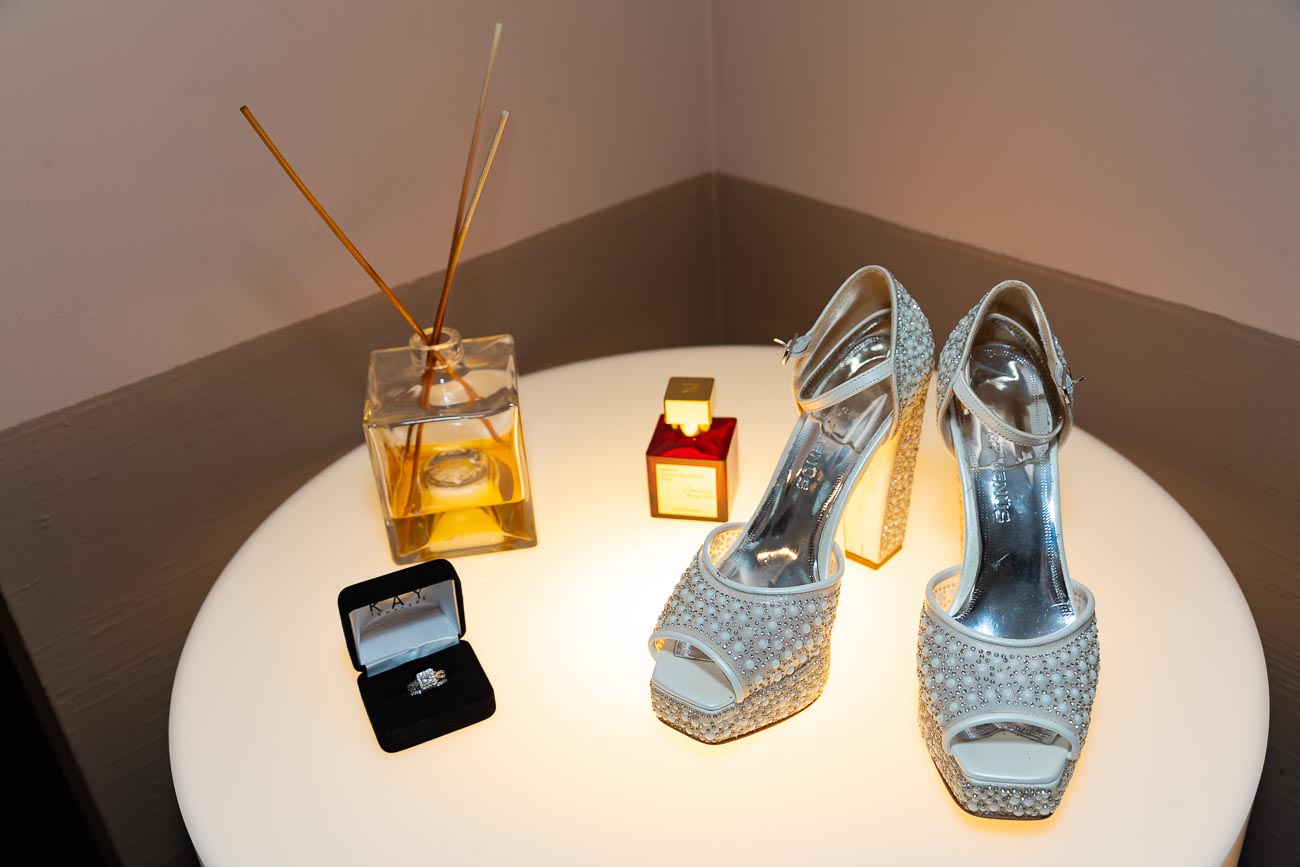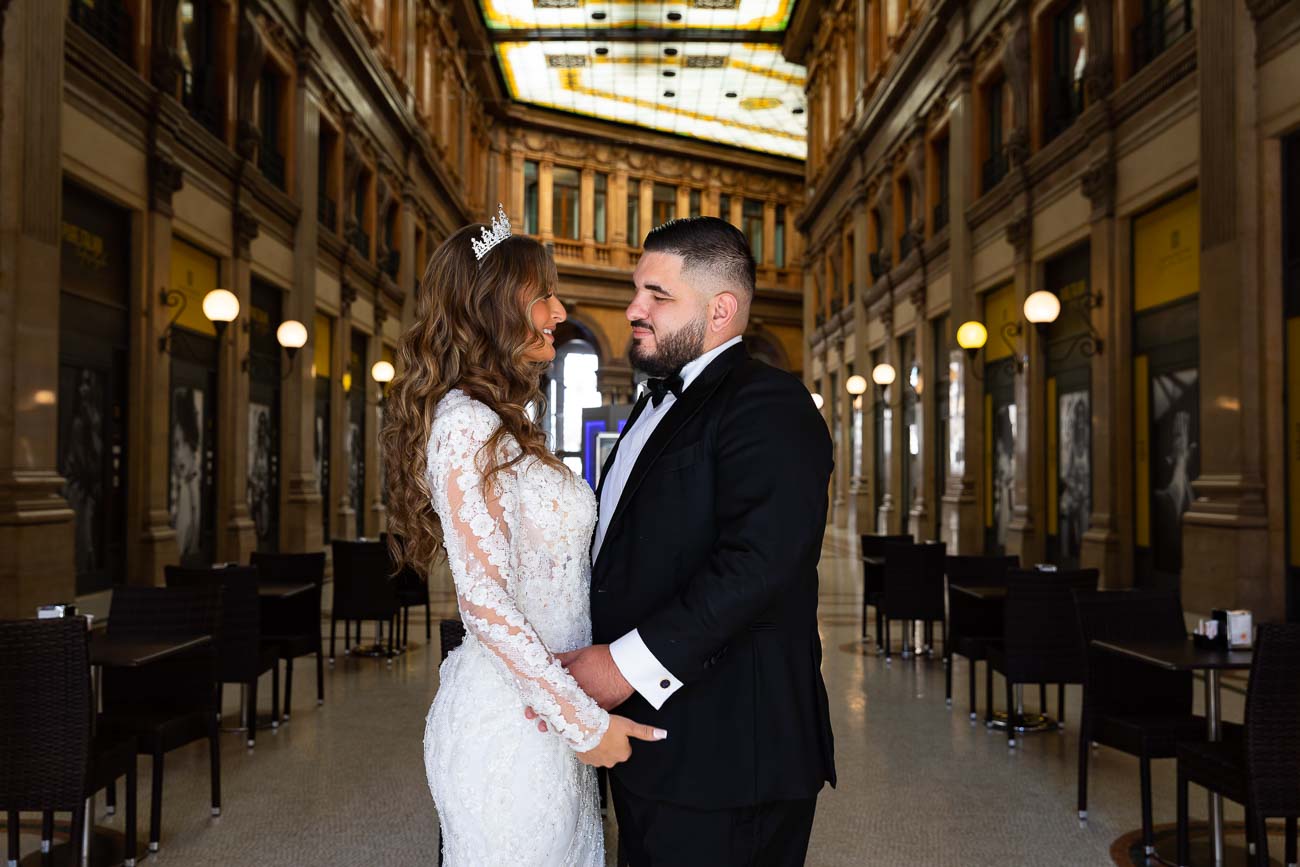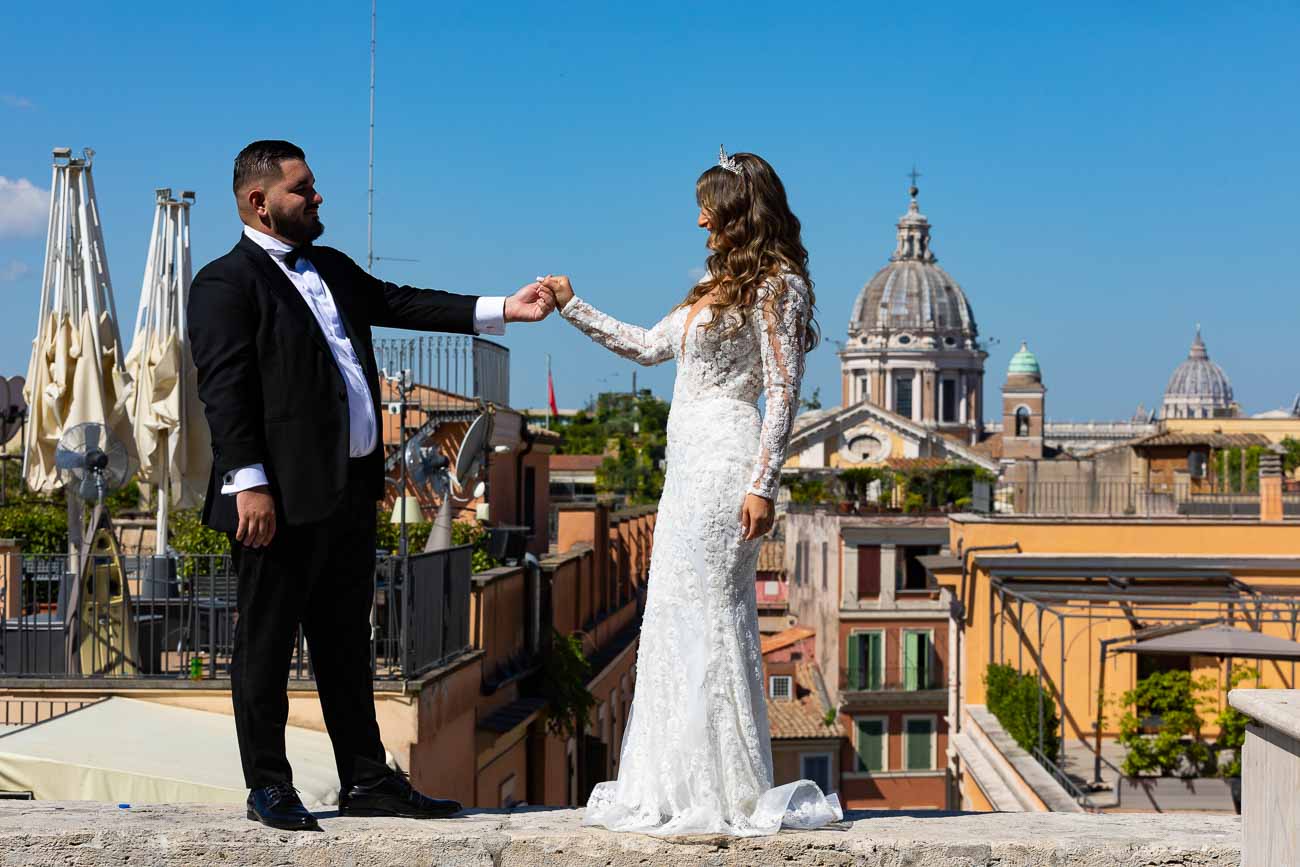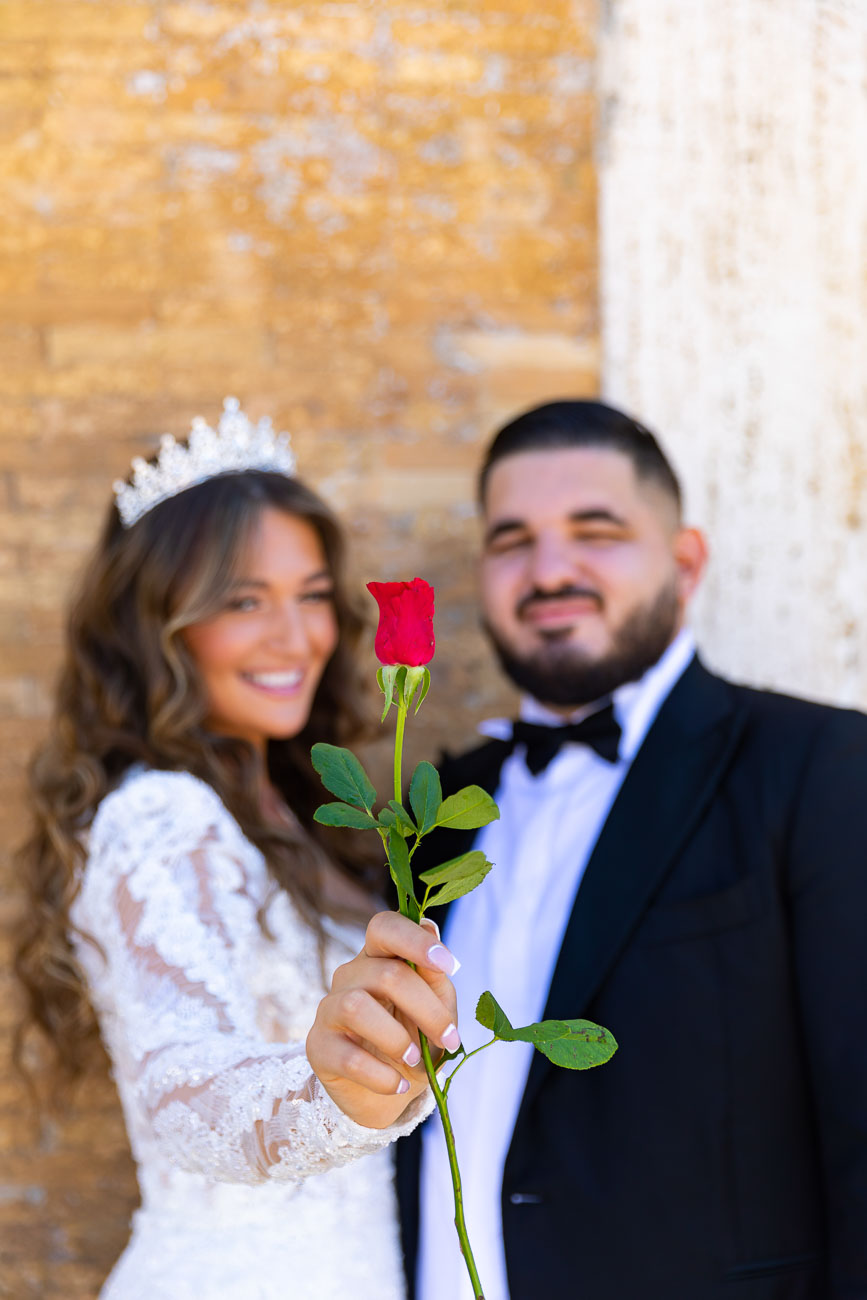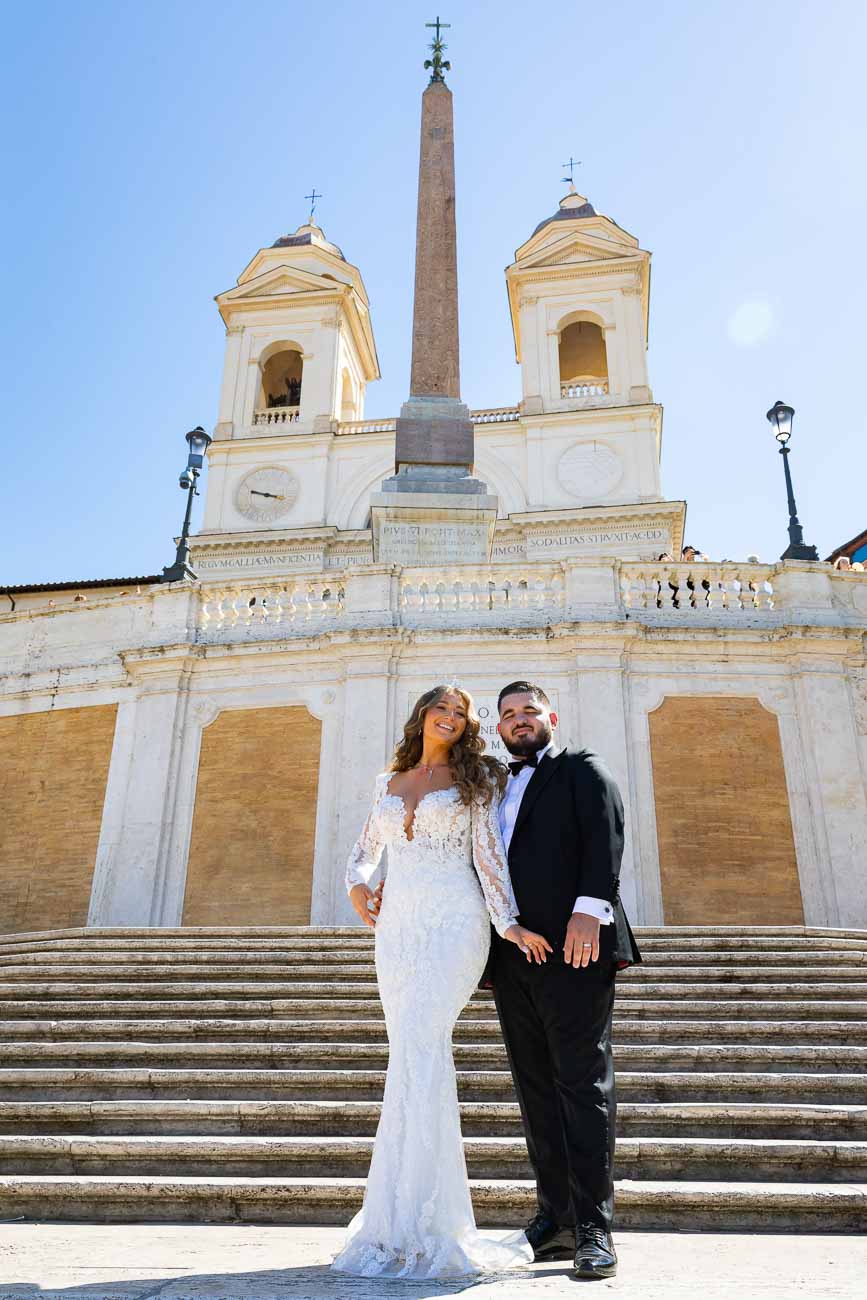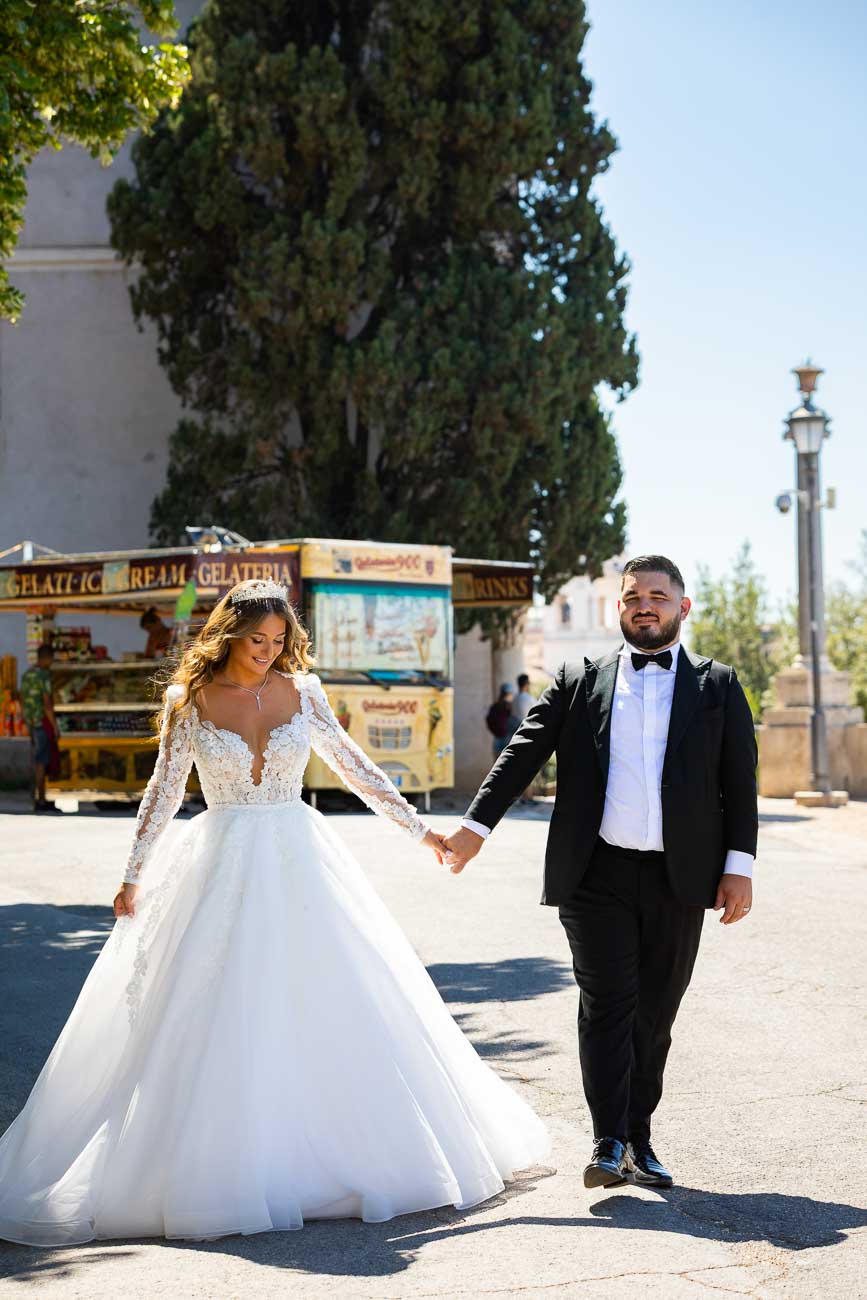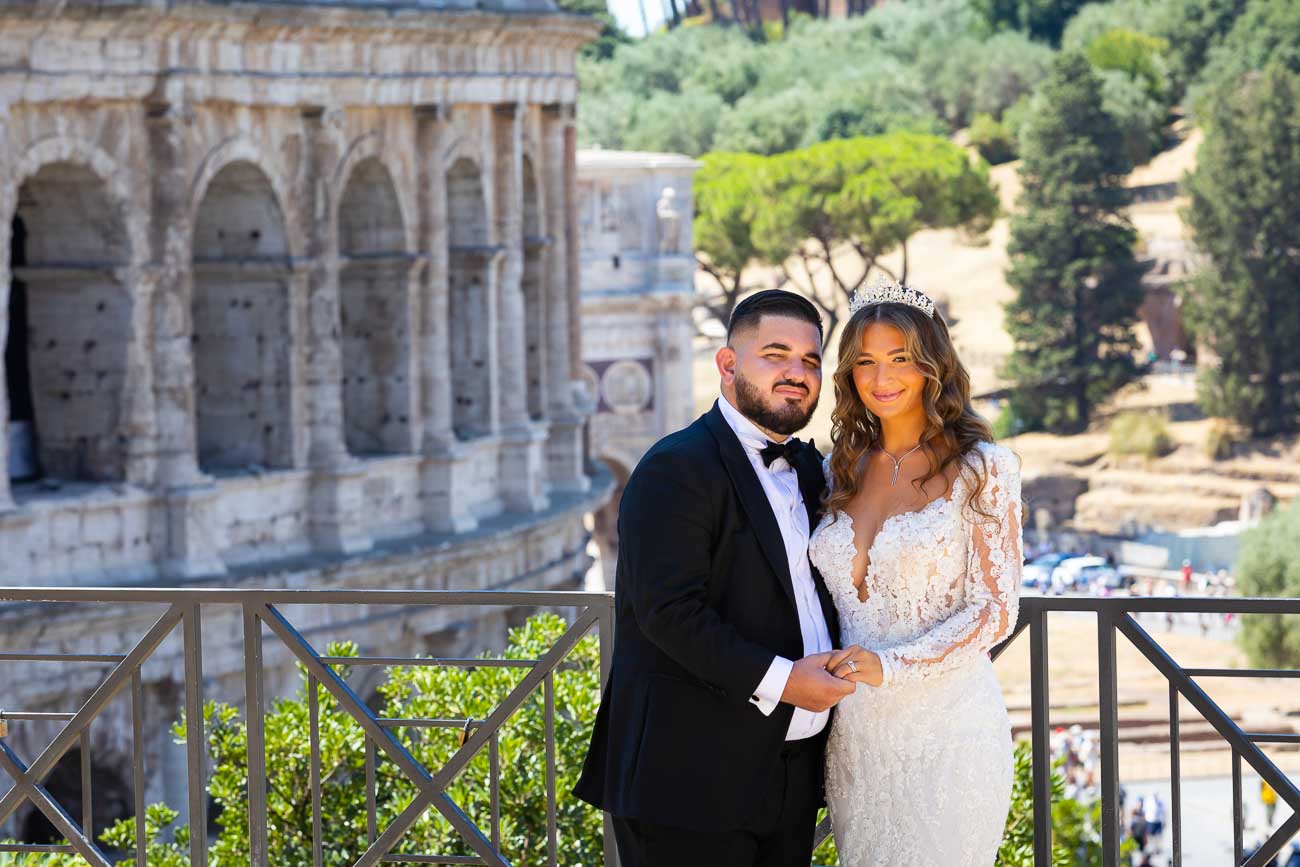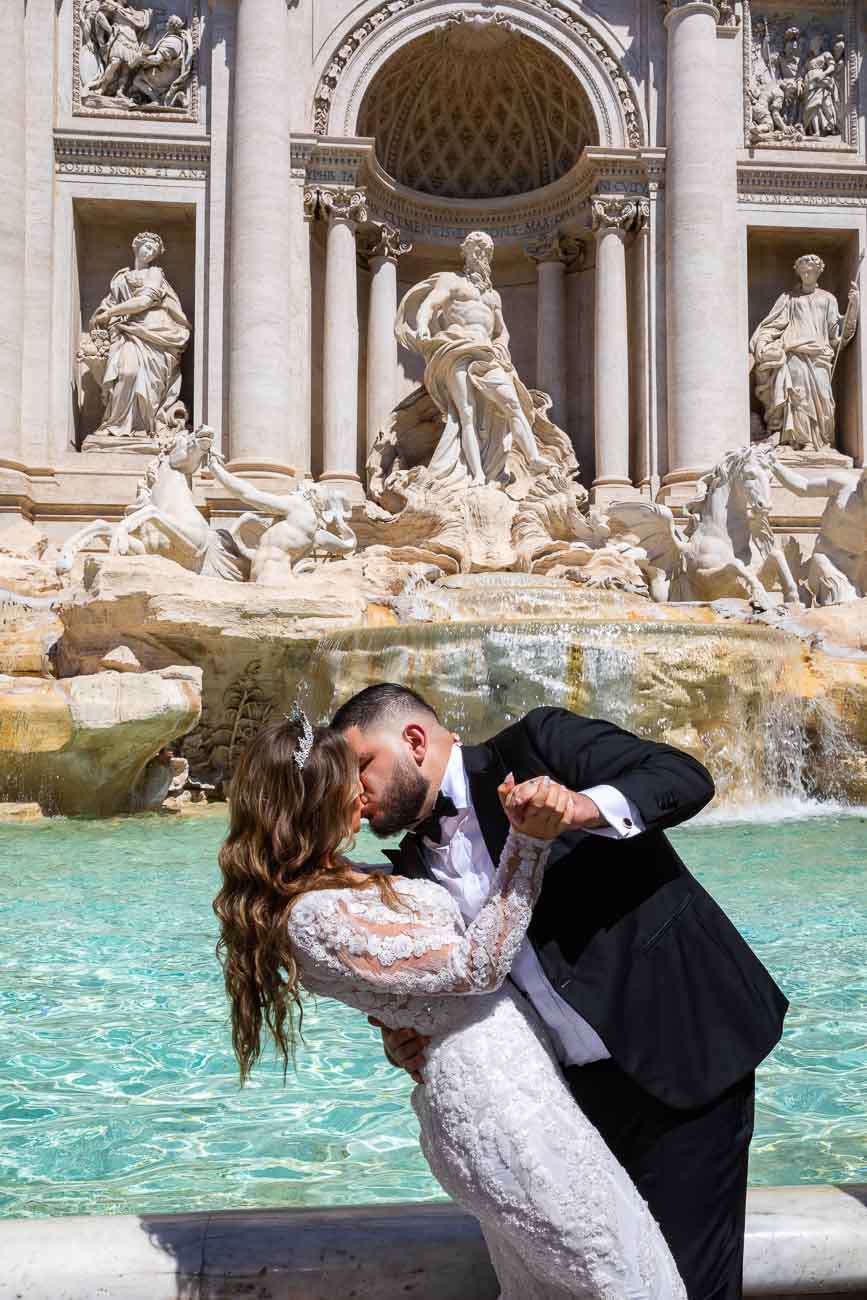 Time of the year: August
Time of day: 10:00 am
Preparation: Rome Times Hotel
Hair and Makeup: Annartsyle
Photo Services: 3 hour photography with 3 hour minivan car service
Post processing options: Black and White conversion, Retrieve all JPG and Expedient image deliver
Locations: Galleria Alberto Sordi, Spanish steps, Pincio in Villa Borghese, Trevi fountain, Colosseum
Curated imagery by the A. Matone photography studio. Check out the Portfolio for more lifestyle photography. Start here to learn more about our photo sessions. For prices and bookings please Click here.
Out latest photo shoots taken from the Blog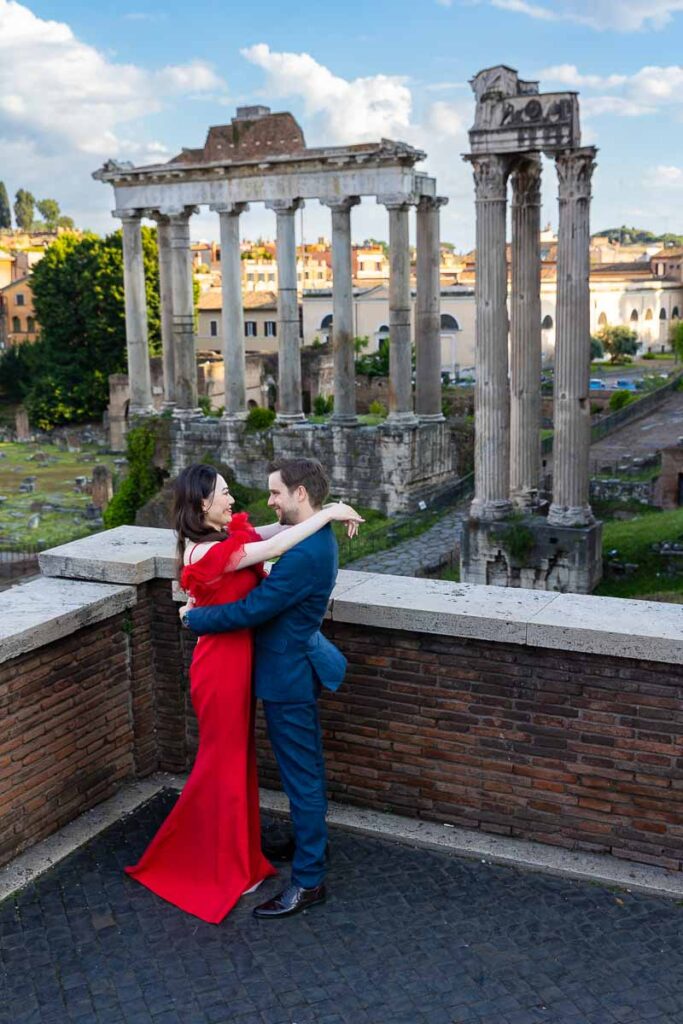 Unique and Creative wedding photography taken in some of Rome's most scenic locations in different attires
Read More
Summary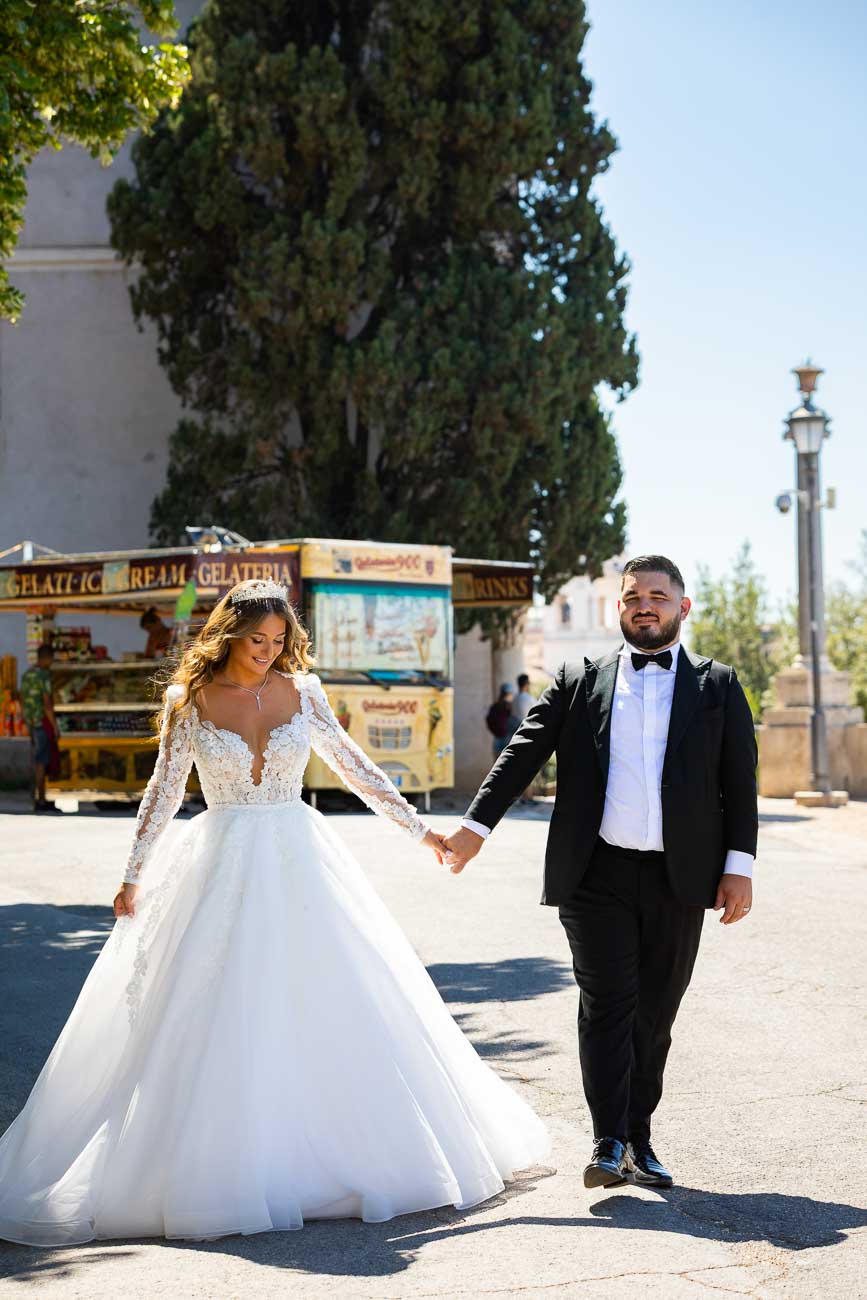 Article Name
Rome Destination Wedding Photography
Description
Bride and groom pictures taken in Rome Italy including the most scenic locations
Author
Publisher
Publisher Logo