Bride and Groom shots in Rome Italy
There is no better place than to take timeless wedding pictures then Rome Italy! Starting this wonderful bride and groom photo shoot at the Roman Forum. Viewed from the above Campidoglio hill. A spectacular morning side view, which allowed us to have the place essentially all to ourselves to capture unique pictures.  Shooting nice bride and groom shots with different perspectives of the amazing ancient Roman ruins in the background. Including some nice wedding portraits on the large staircase found in Piazza del Campidoglio. Then walking all the way down to the roman forum level to photograph some nice portraits framed with the inside of the Arch of Septimius Severus as backdrop!  Then we moved our attention to the beautiful Church Santi Luca e Martina Martiri. Taking some nice photos on the staircase which leads up to the main entrance. Capturing the facade of the Church in all its beauty!
Then we hopped back in the car to reach the nearby Trevi fountain, which unfortunately was not accessible as it was fenced out. But nonetheless we were able to shoot some nice casual picture sitting down on the marble railing. And making a very special encounter along the way!  But the wedding photoshoot would not be complete if we didn't include some nice wedding pictures at the Roman Colosseum! So we swung by with the car and took some final pictures with this very unique backdrop!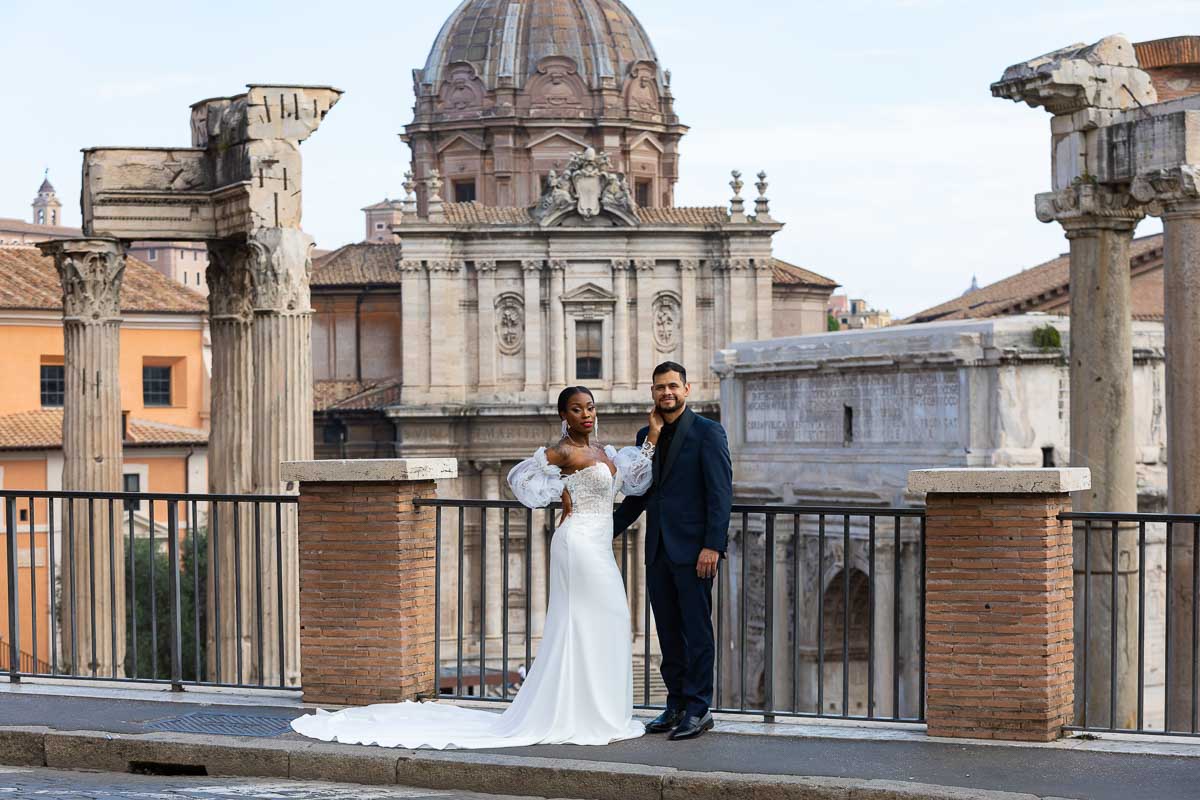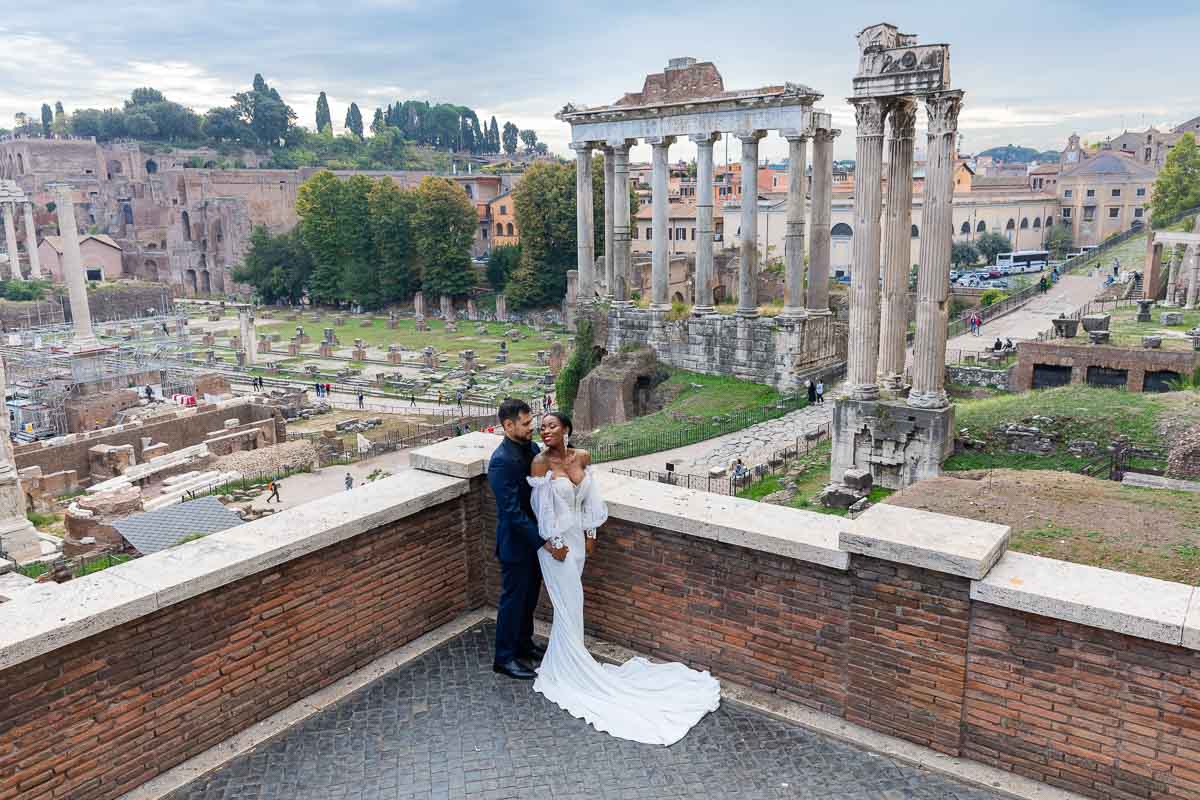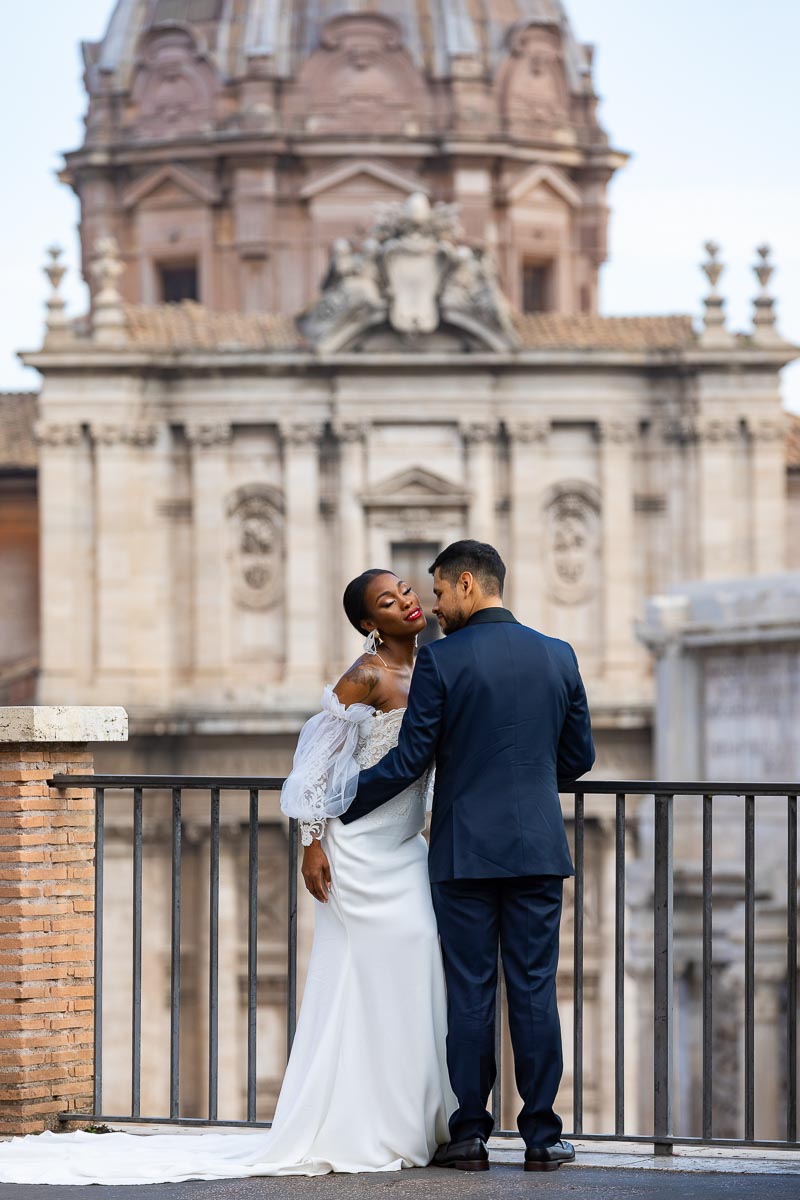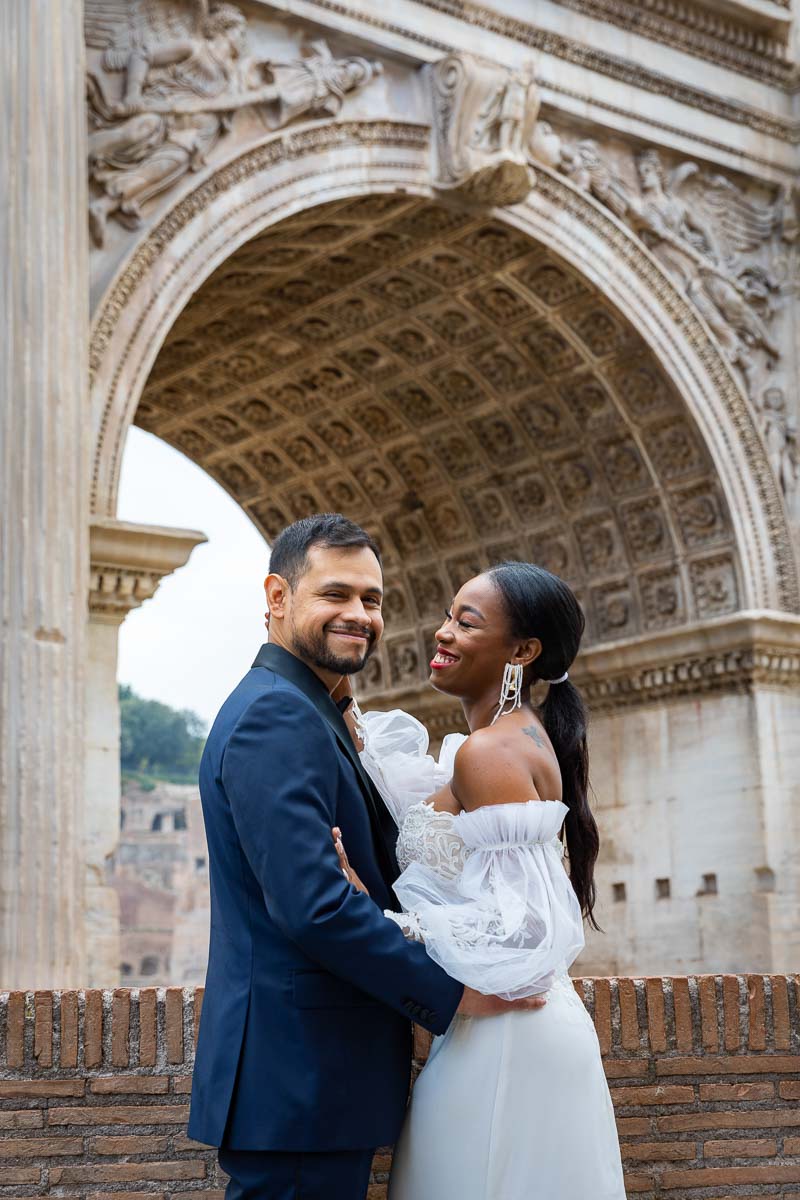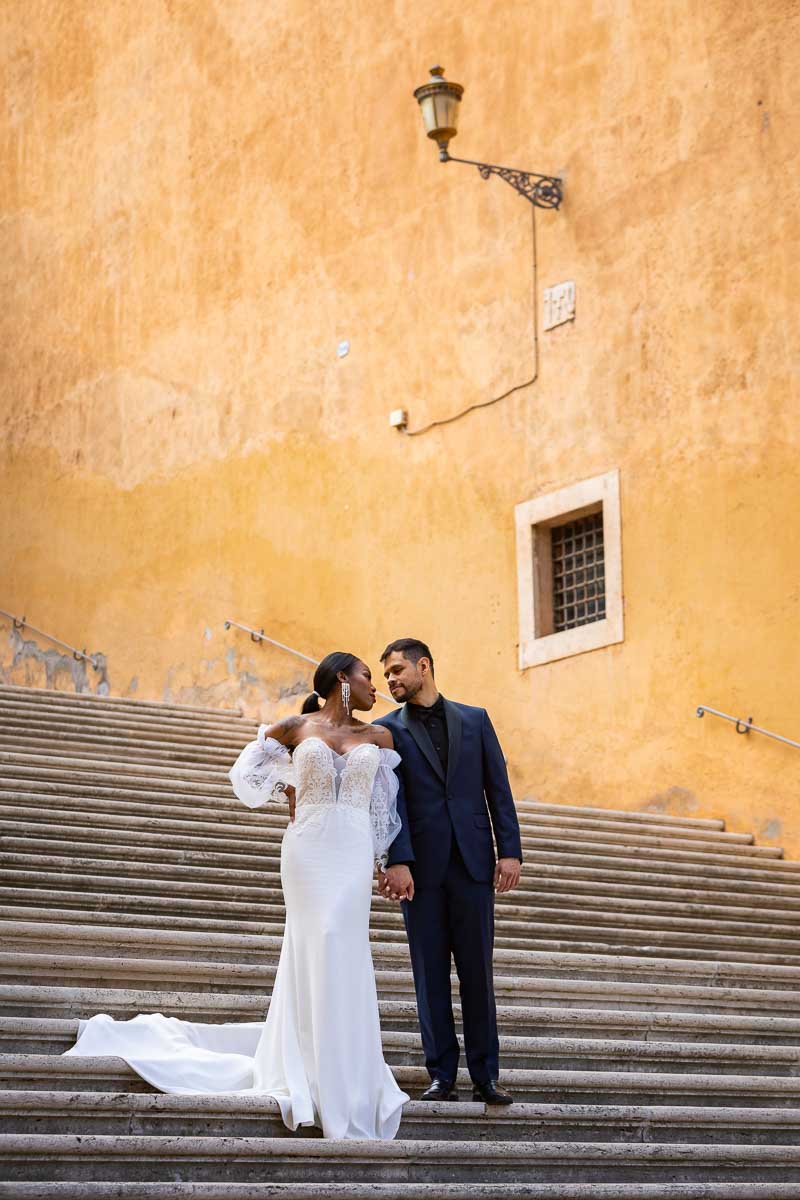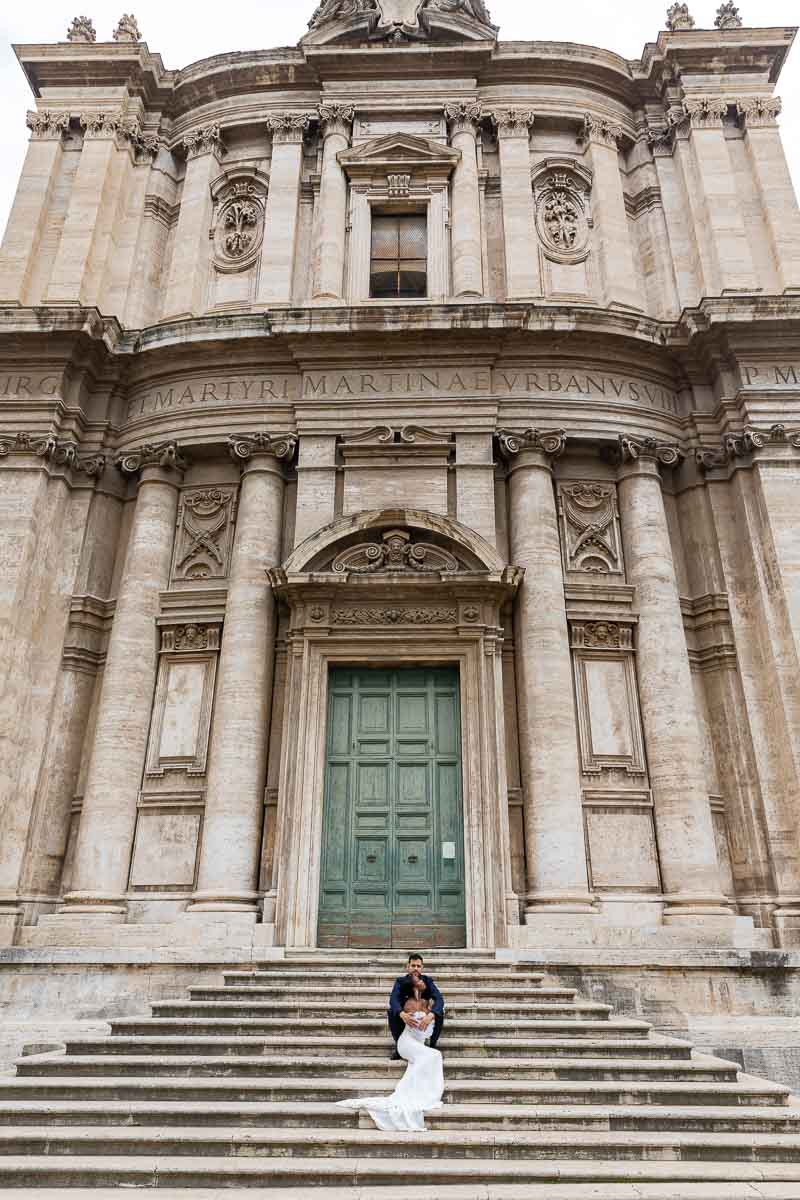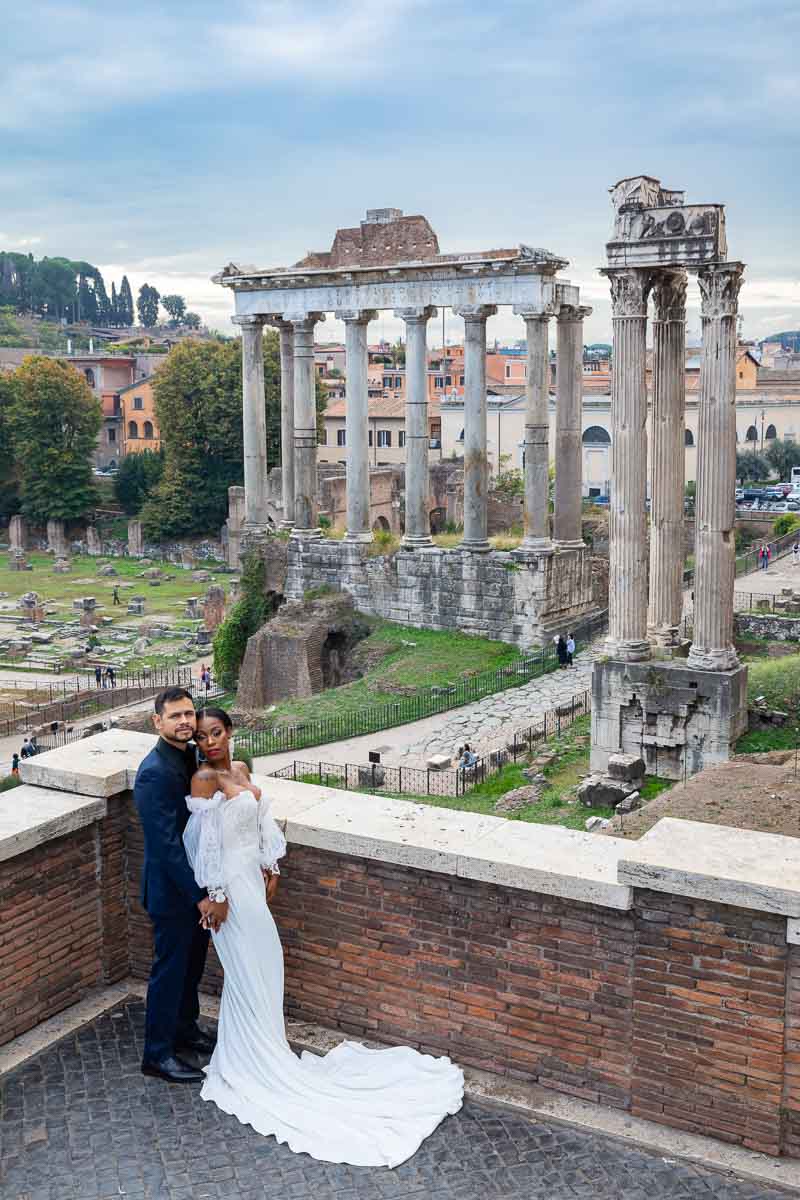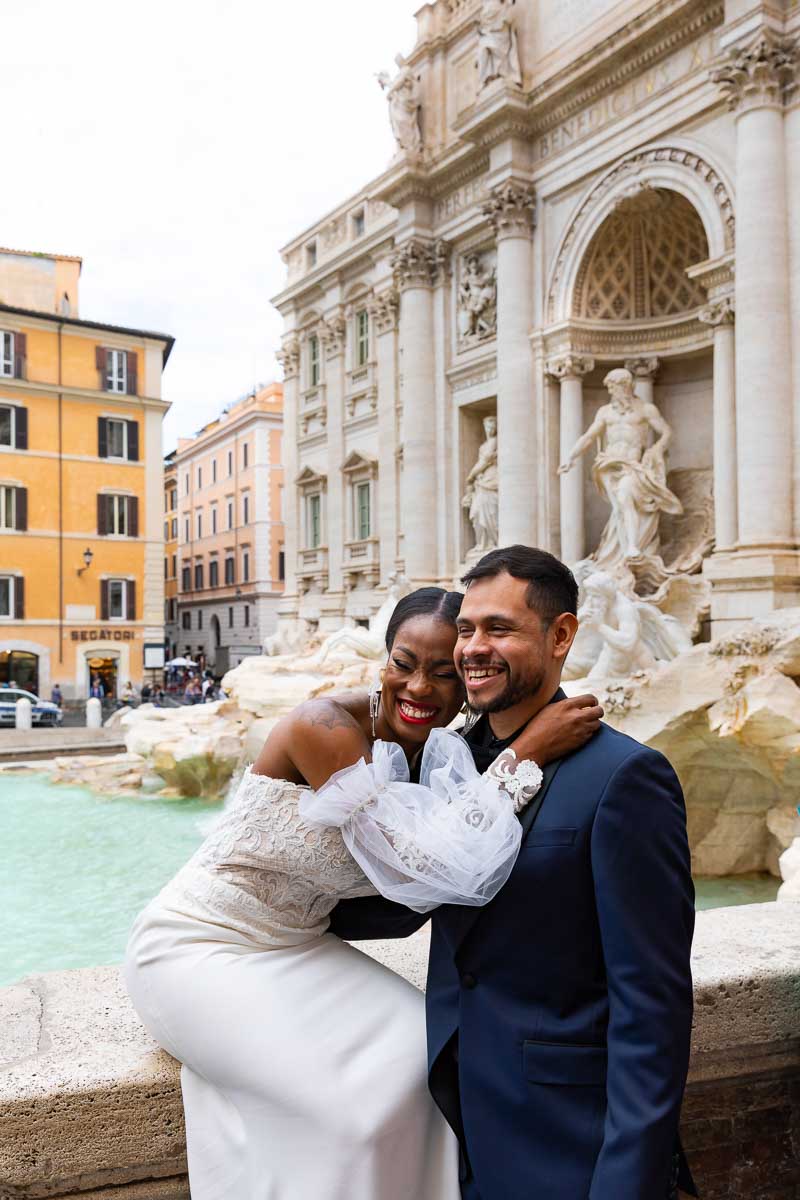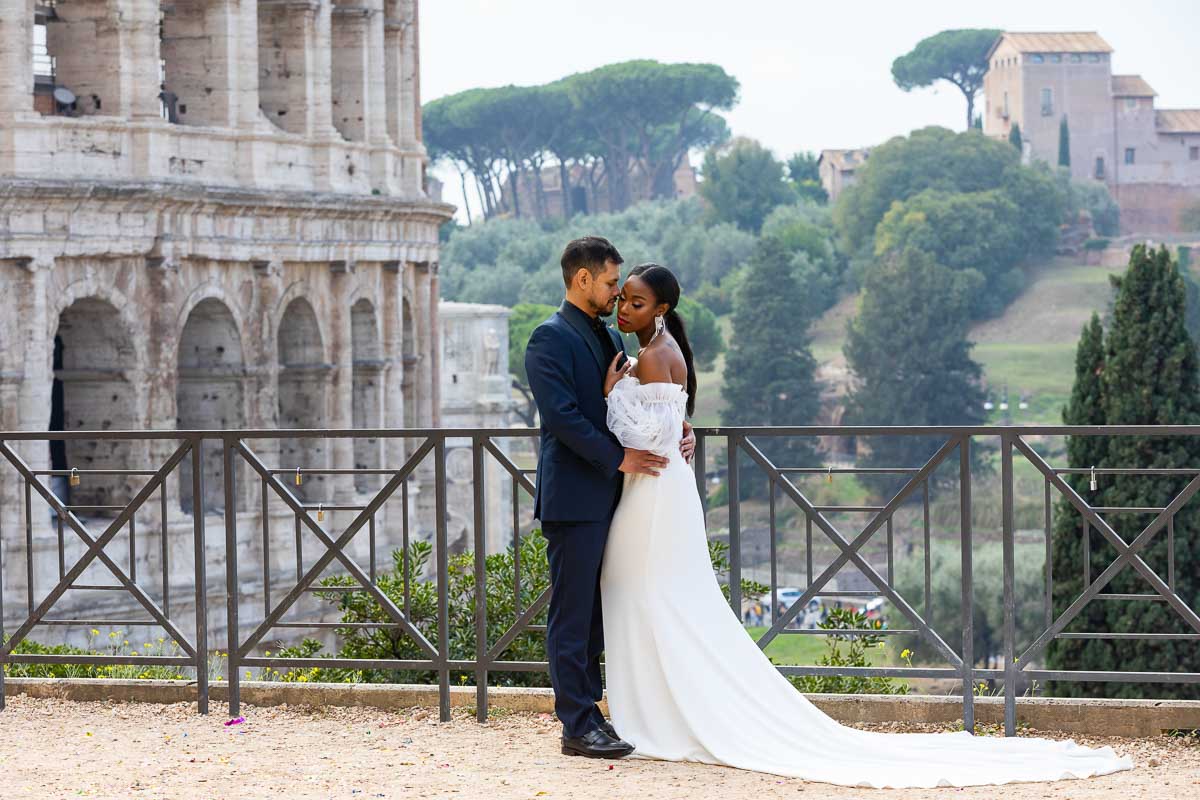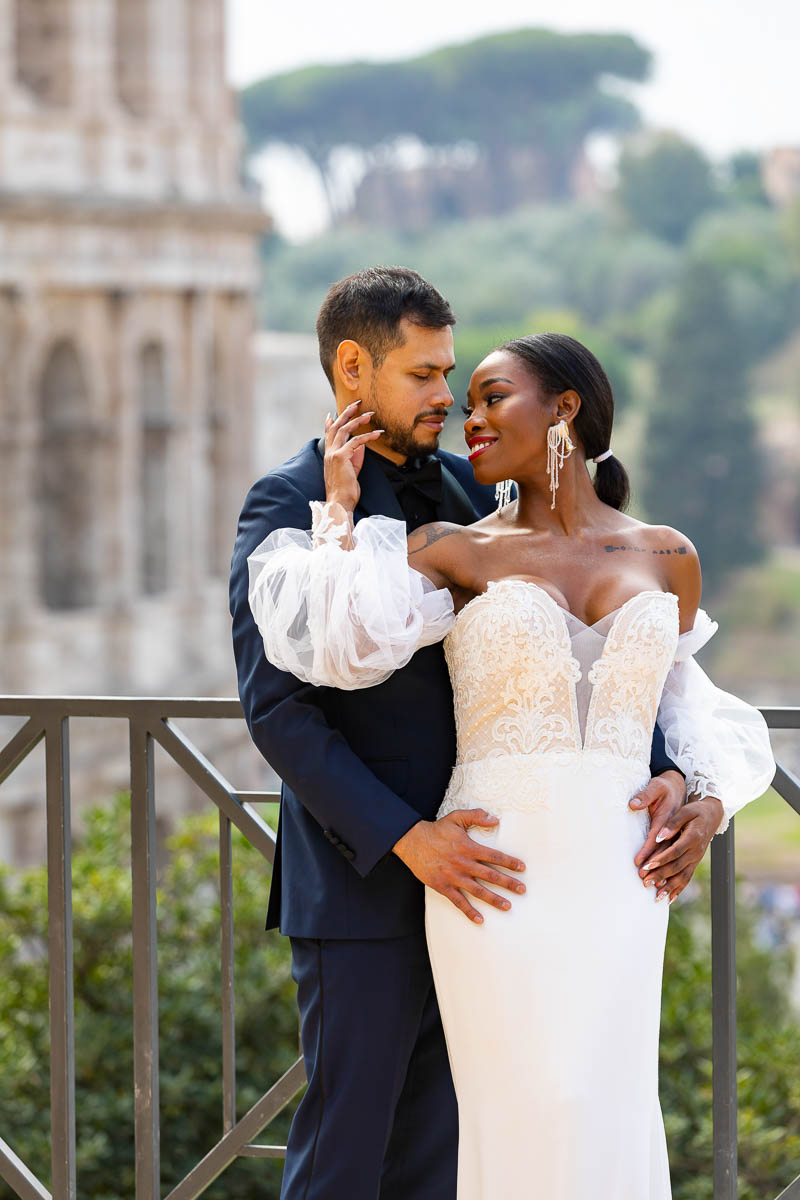 Out latest photo shoots taken from the Blog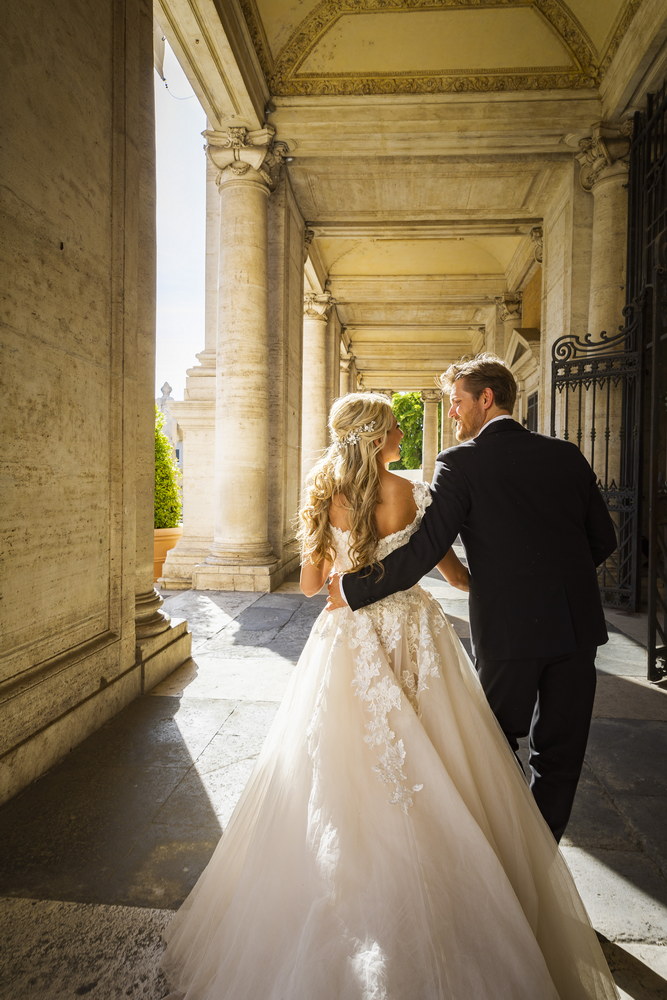 A beautiful destination wedding celebrated in Church Sant'Alessio in Rome Italy. Then on a car to visit some of Rome's most panoramic and scenic locations to take creative bride and groom photos!
Read More
Summary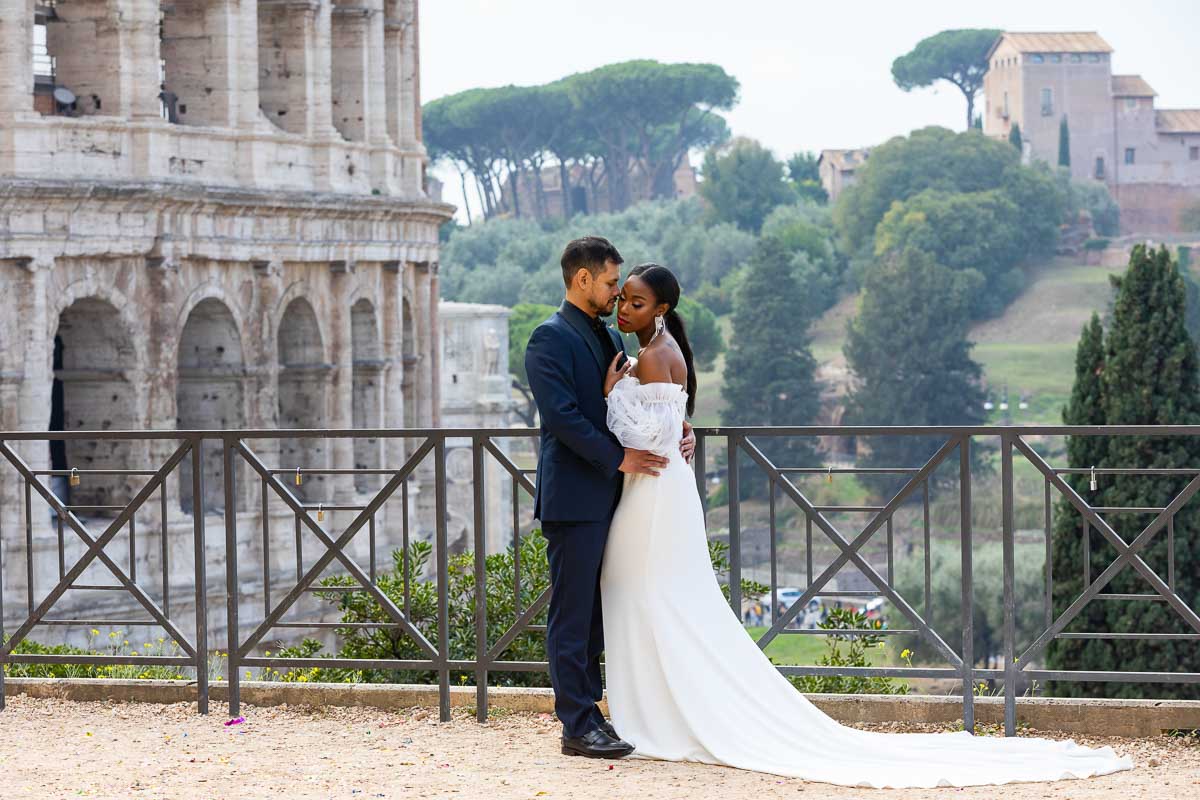 Article Name
Description
Bride and Groom pictures in some of Rome's most scenic and panoramic locations!
Author
Publisher
Publisher Logo