What an amazing photoshoot in Rome
Starting off at the Pincio Terrace outlook. With just an amazing view of Saint Peter in the Vatican in the far distance. Set over Piazza del Popolo on a lazy early Sunday morning. Where most people were still sound asleep. But not the sun, already at work with its beautiful soft morning light. Shining through the majestic Mediterranean pine trees up above. Then jumping into a car to reach Piazza del Campidoglio. With another incredible view over the ancient city of Rome from above. Shooting some truly unique engagement photos here as the location is often very crowded. So we tried different poses and ideas. Using different backdrops ranging from ancient roman temples and columns as well as the Colosseum in the far distance. Then we proceed to shoot in other parts of the square. Including large and wide staircases. Ancient Roman marble statues.  Stopping by to get a drink of water from one of the water fountains. Which turned out to be a fun photo shoot moment in trying to drink water in the air!
Then we started walking towards the Roman Colosseum which is not that far away from the Forum. Stopping by to take some nice portraits underneath the Arch of Septimius Severus. Before reaching the Colosseum. From a cobblestone alleyway street. Which was the perfect place to take some dynamic engagement photos while casually strolling in the area. Ultimately reaching the Oppio hill with an incredible view over the Coliseum.  But the photoshoot in Rome would not be a photoshoot if it didn't contain couple photos at the Trevi fountain. Which we reached with a quick taxi ride just as the light started to shine through from the side. Allowing for some really nice final portrait pictures!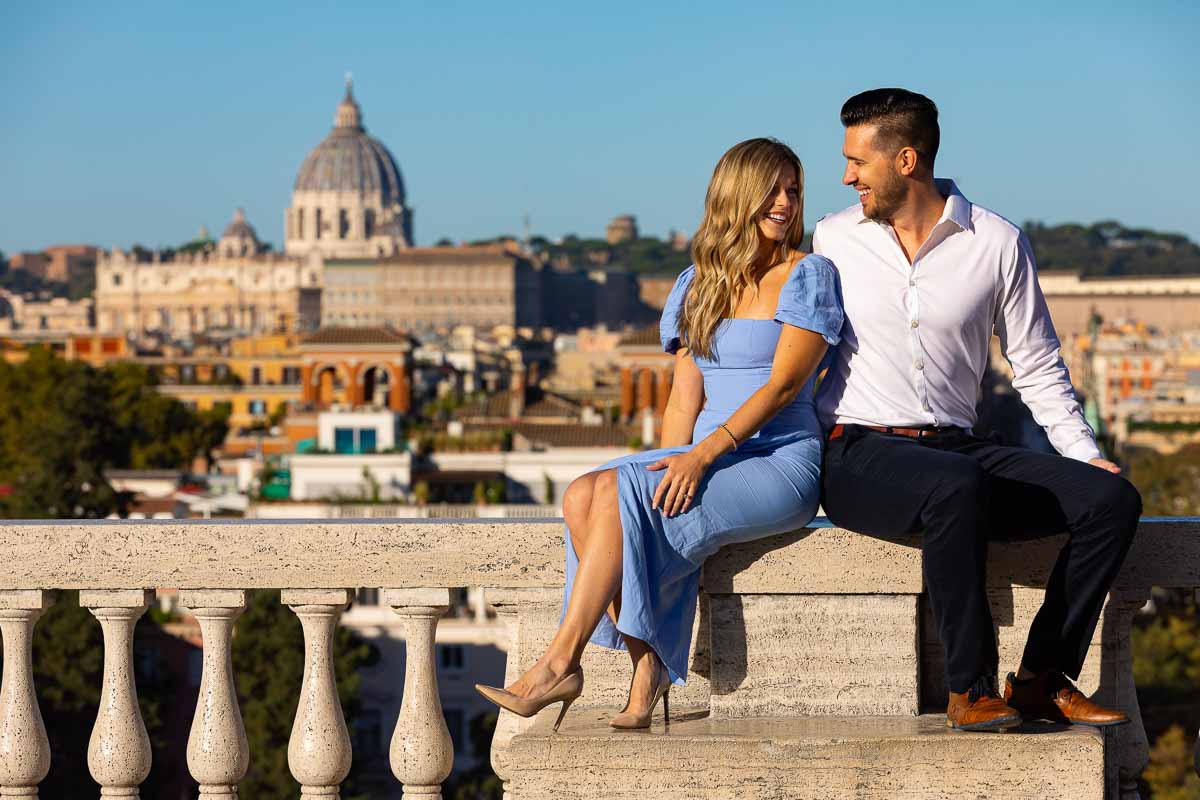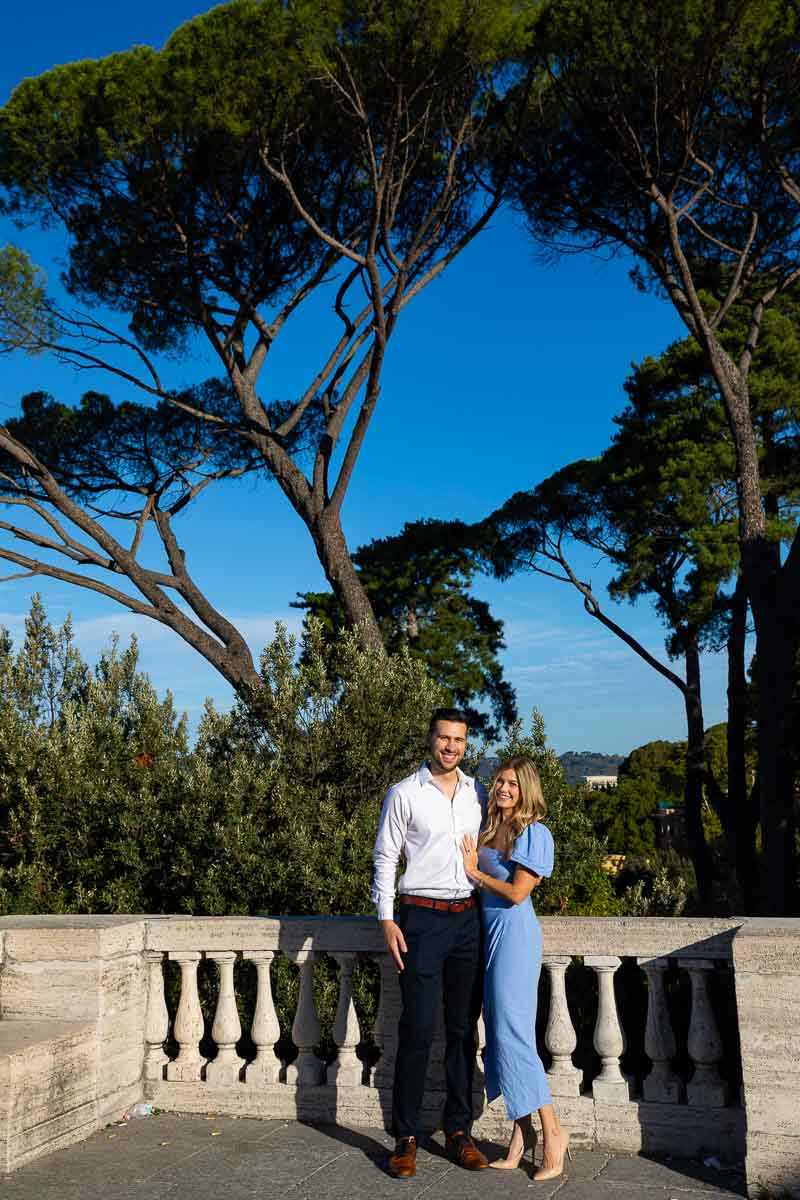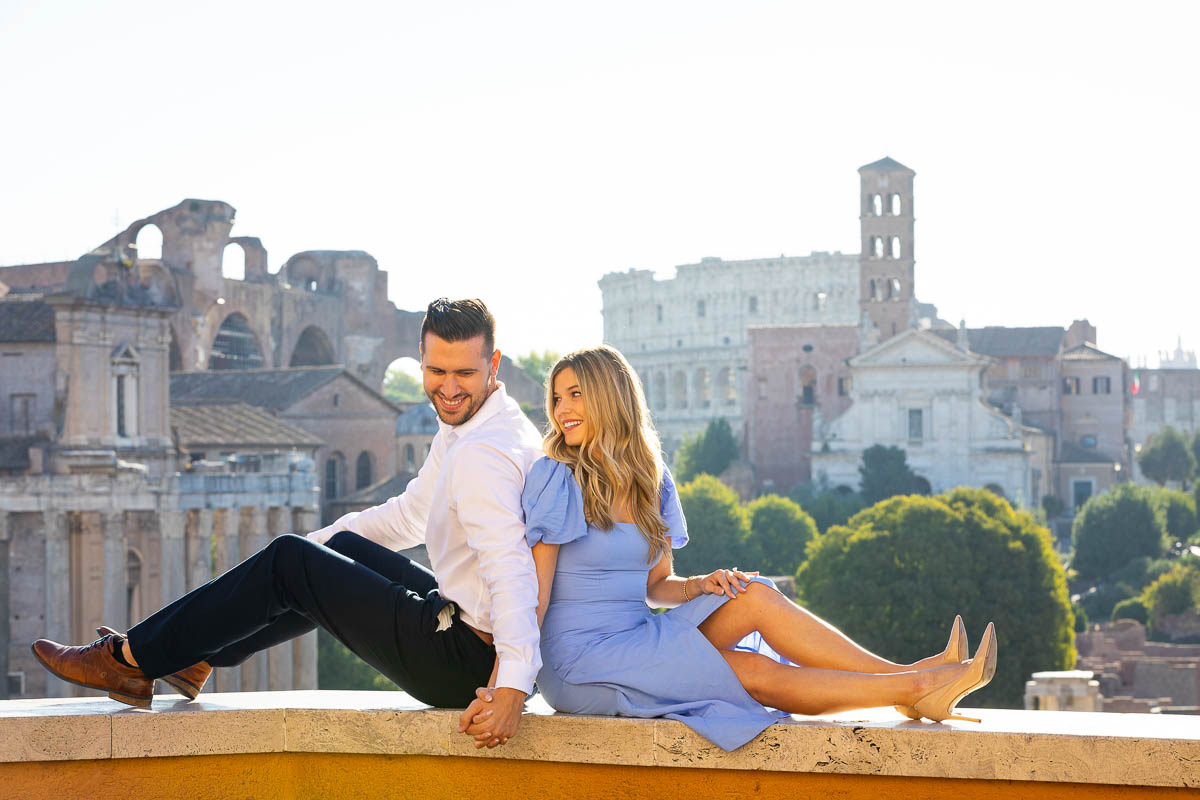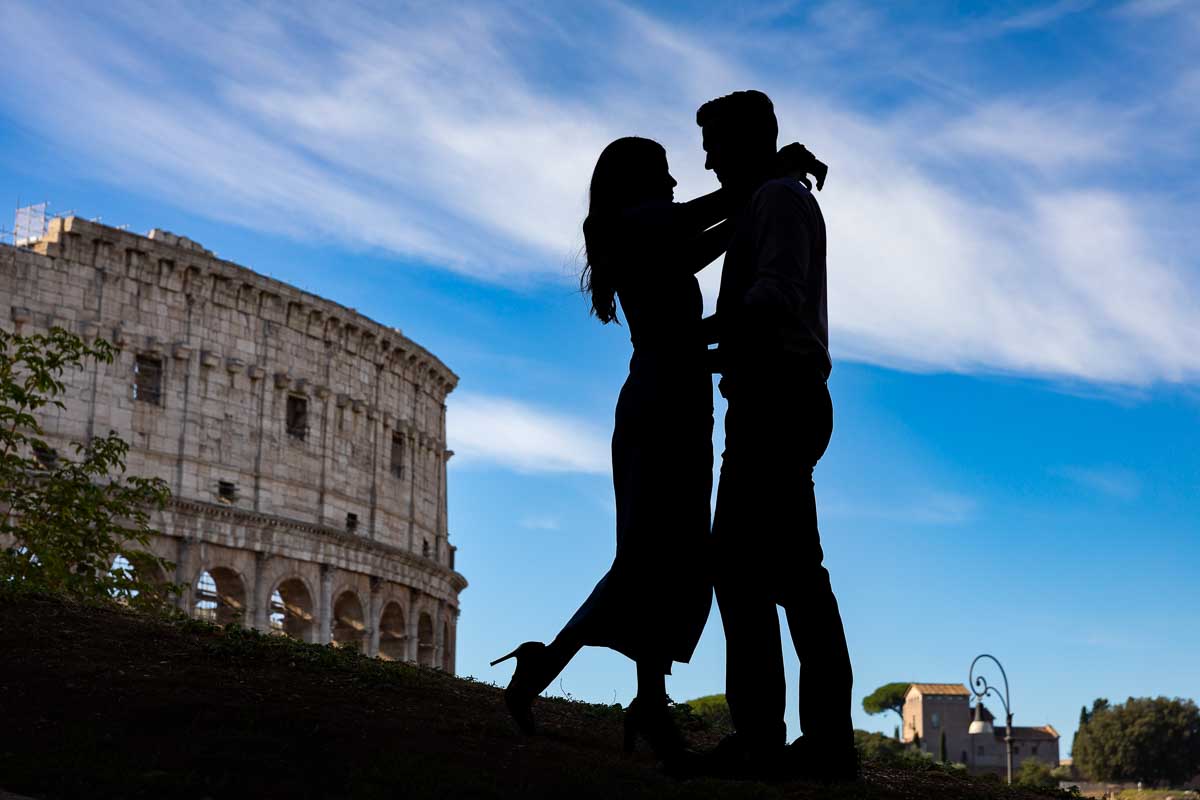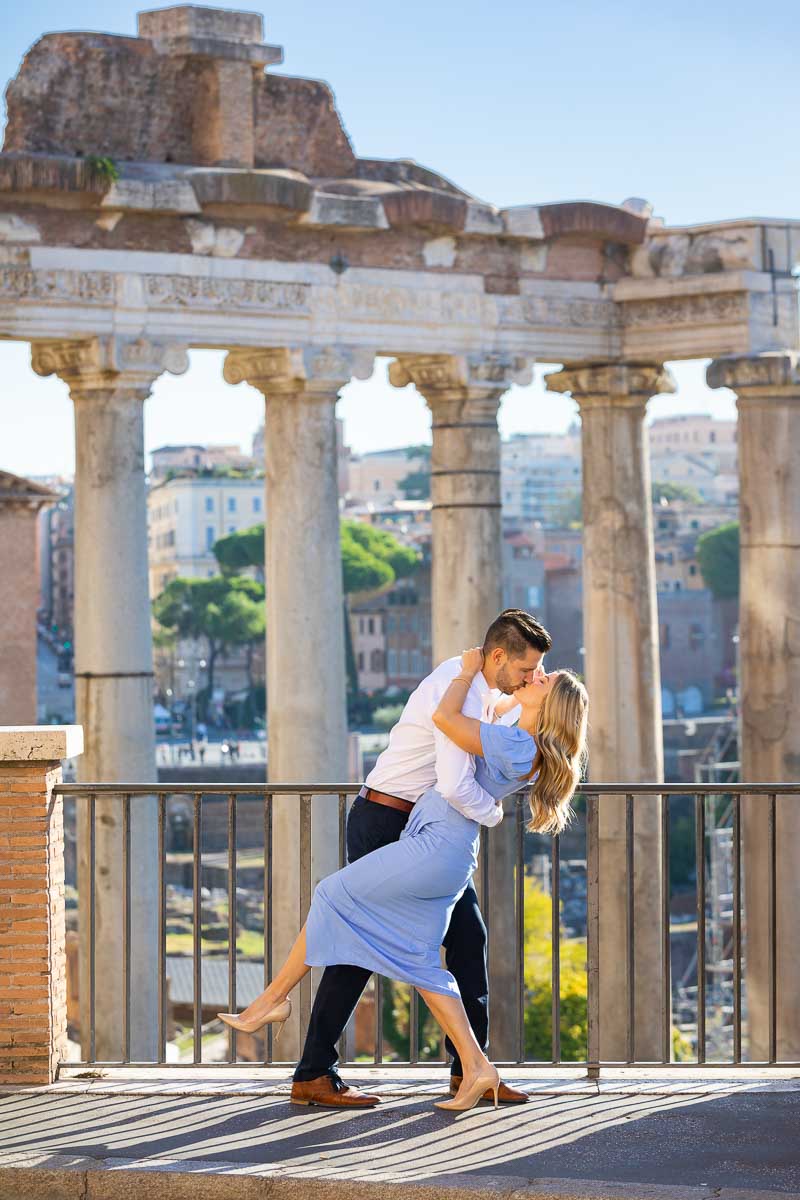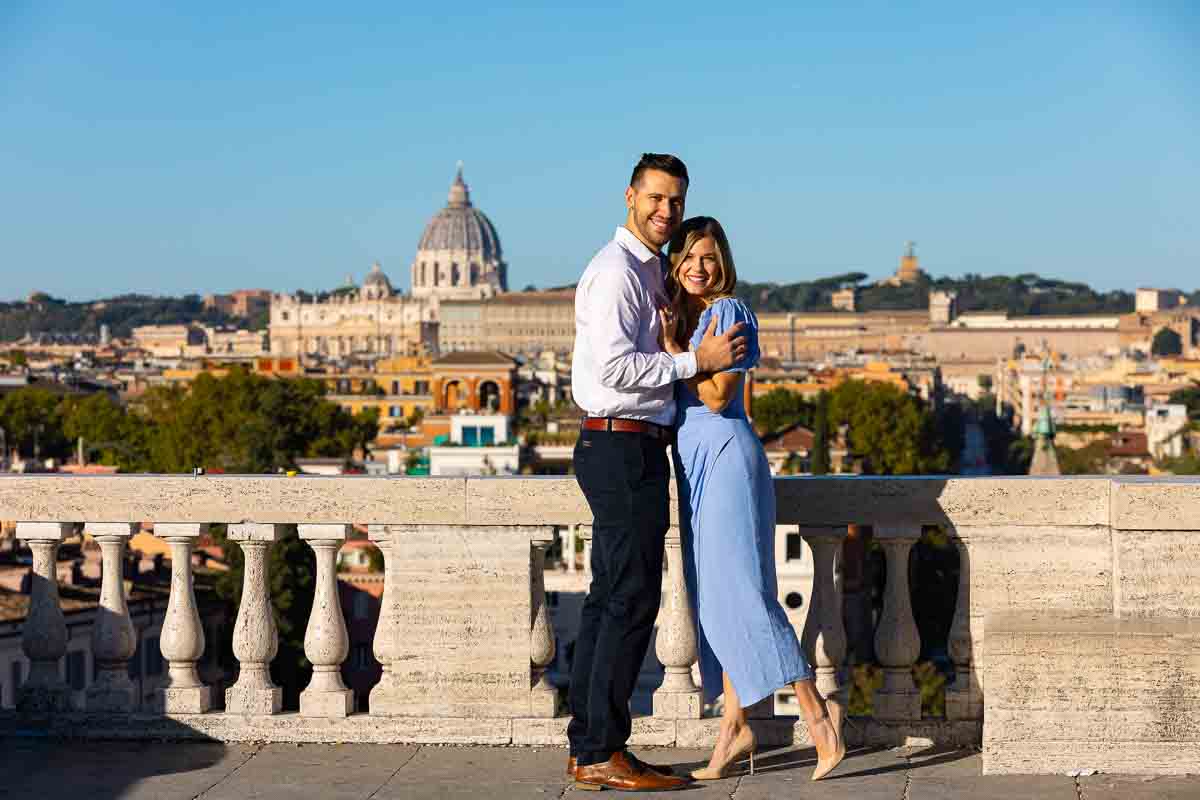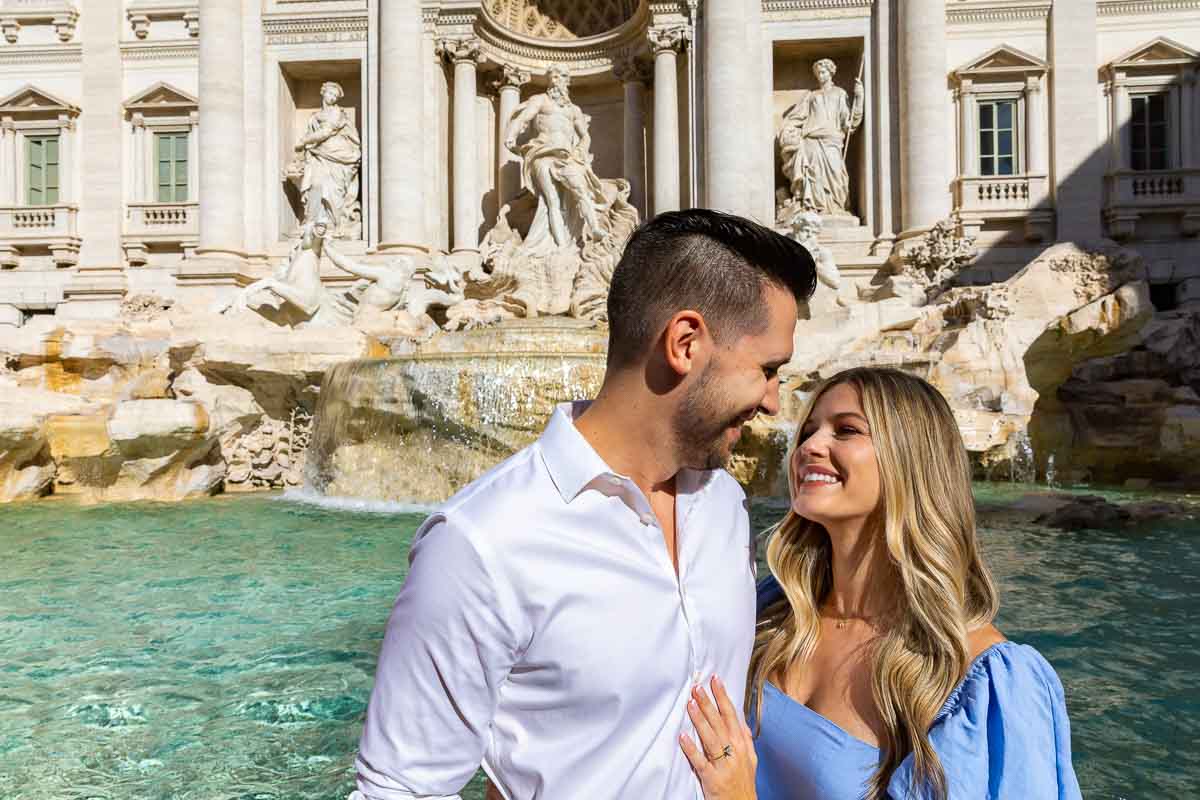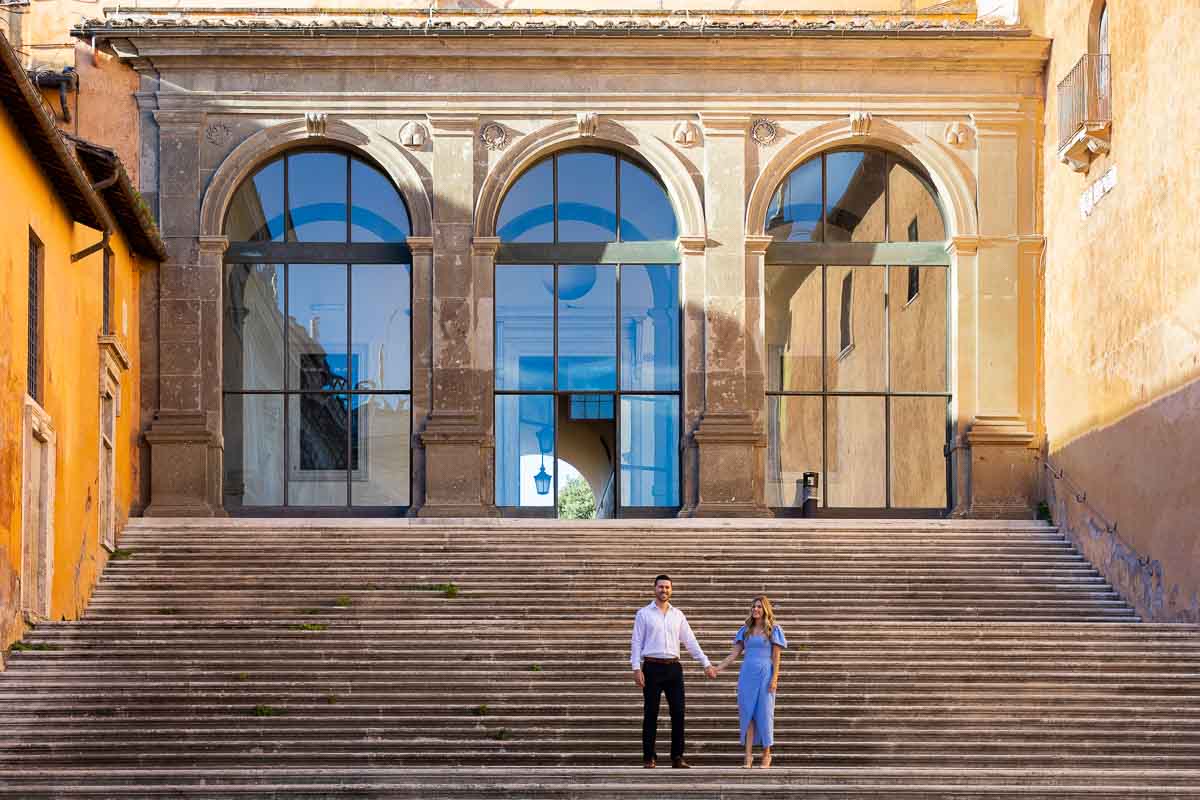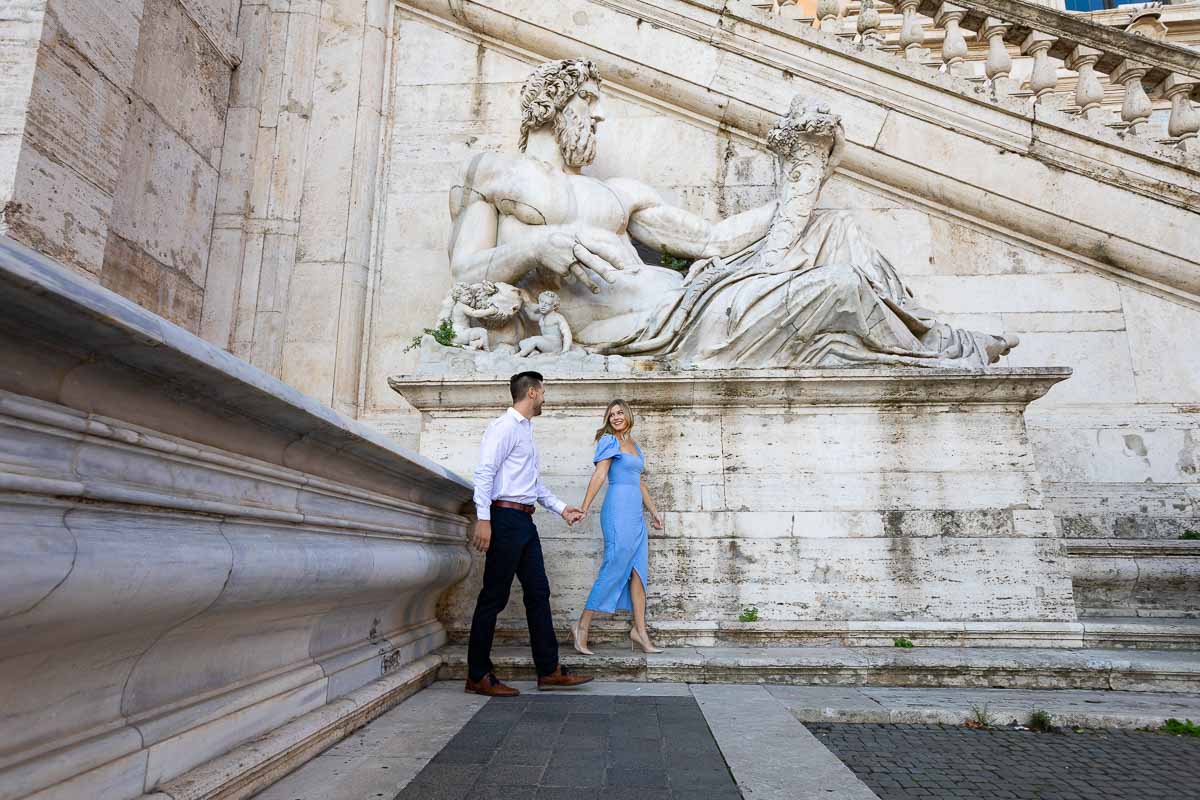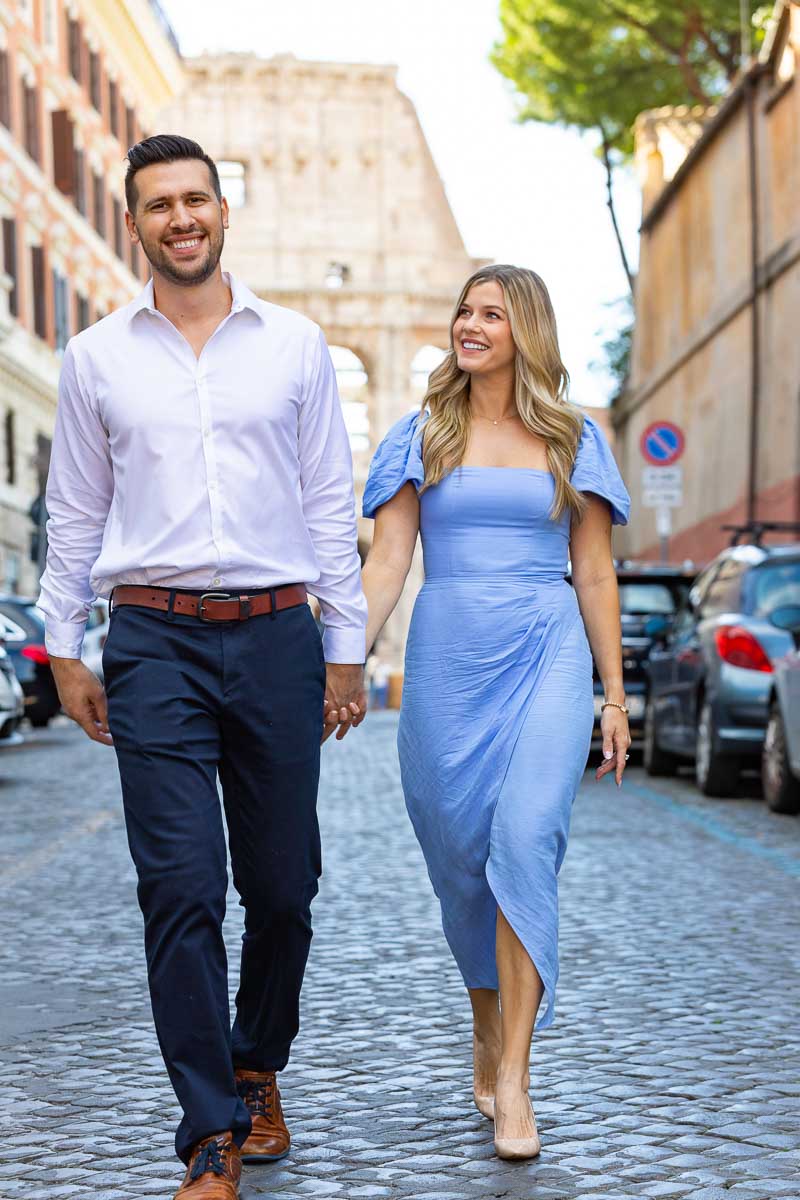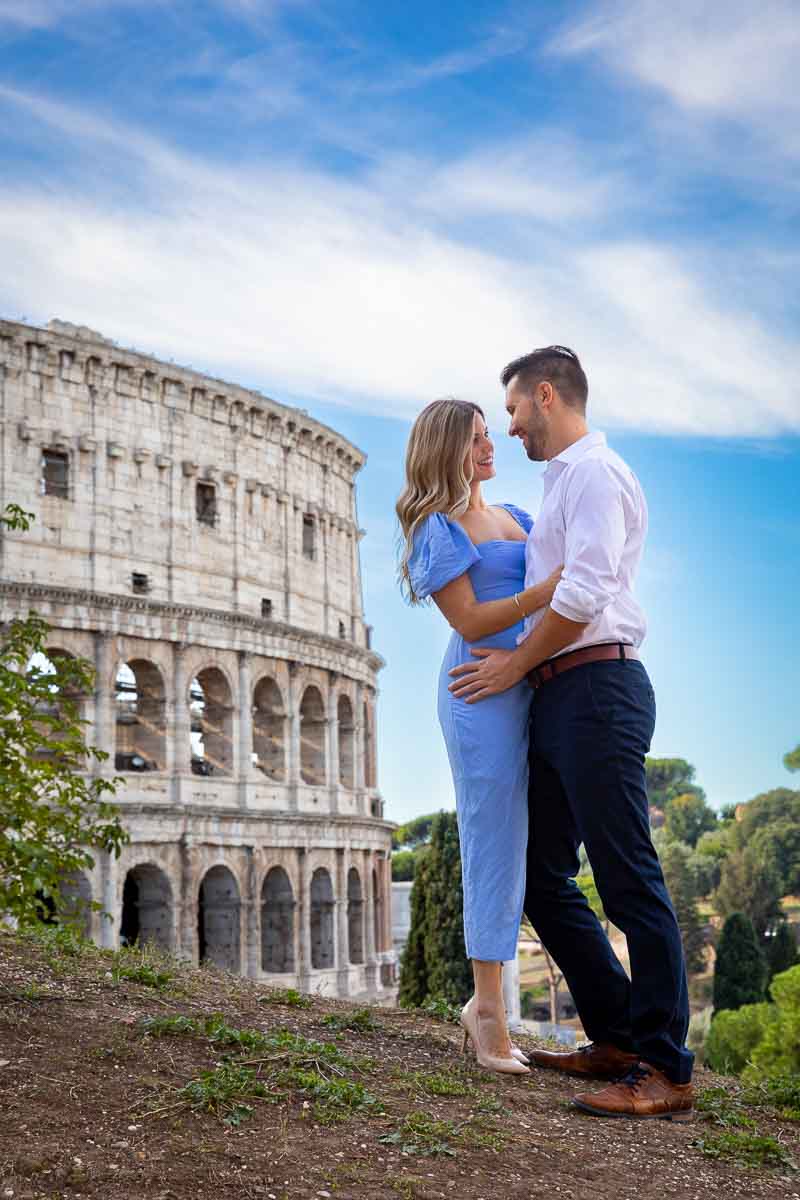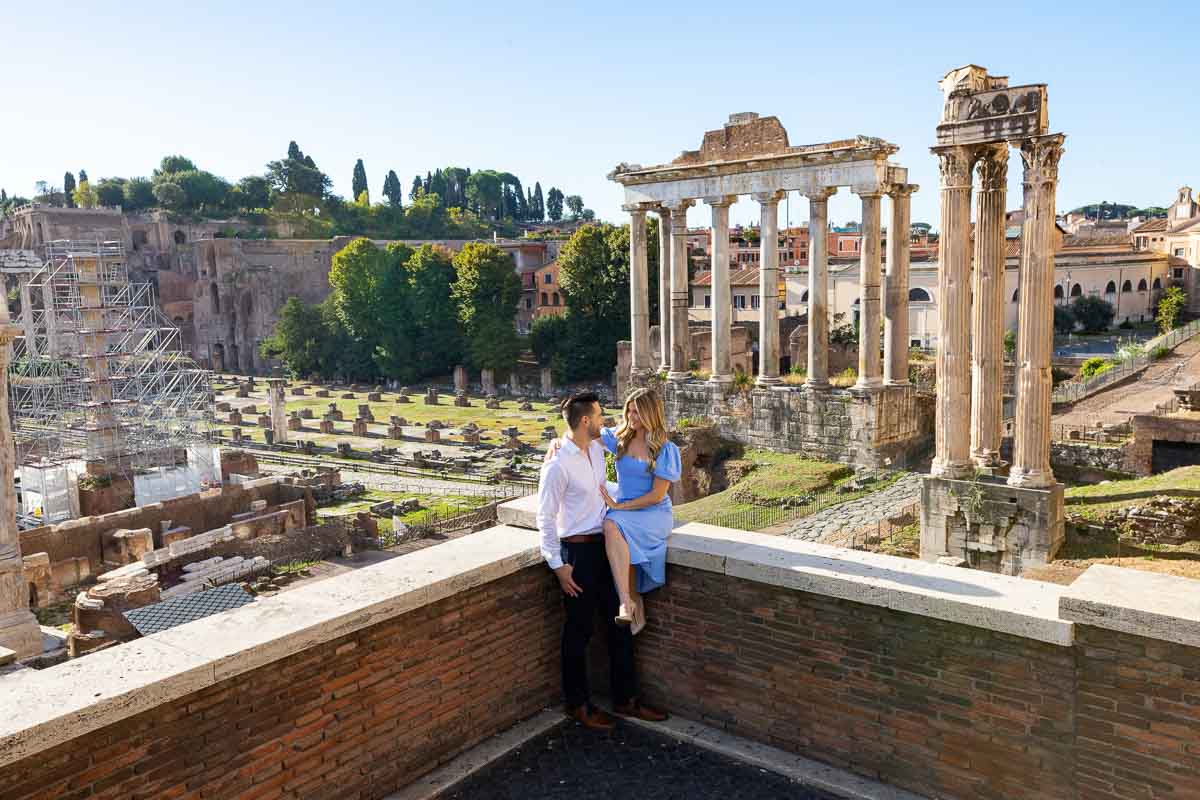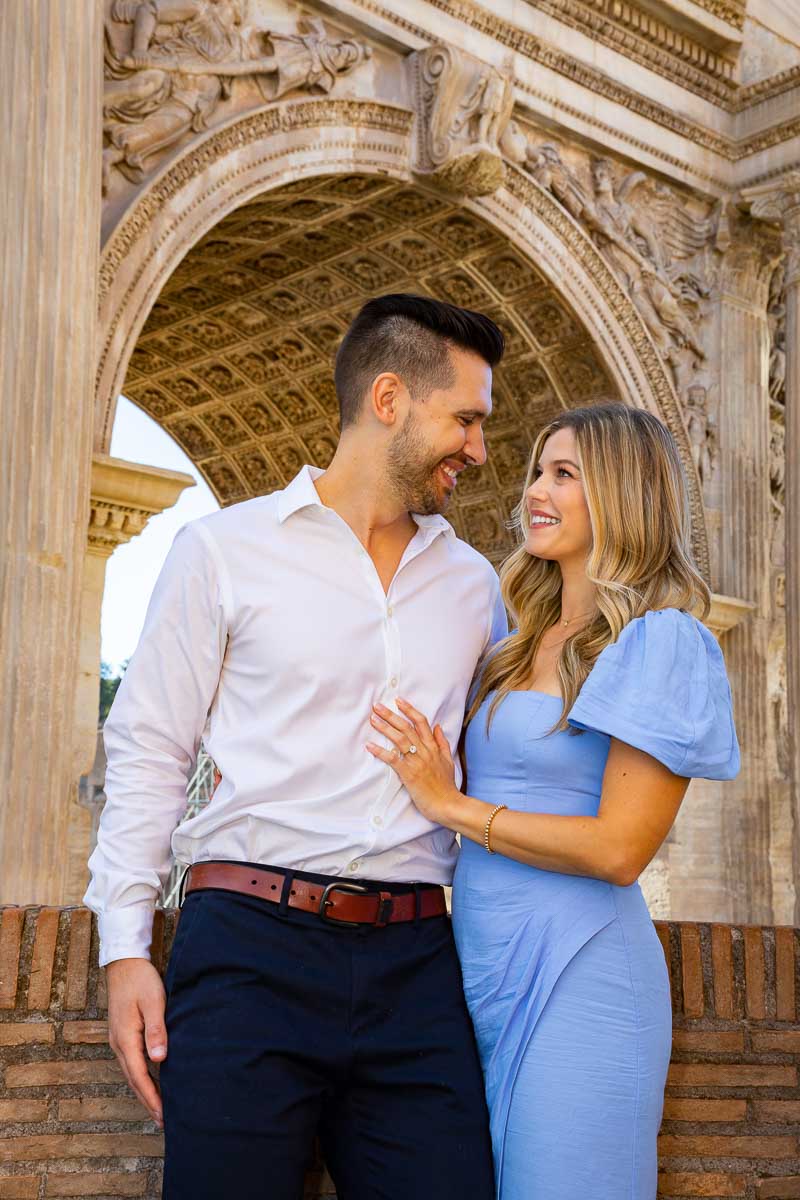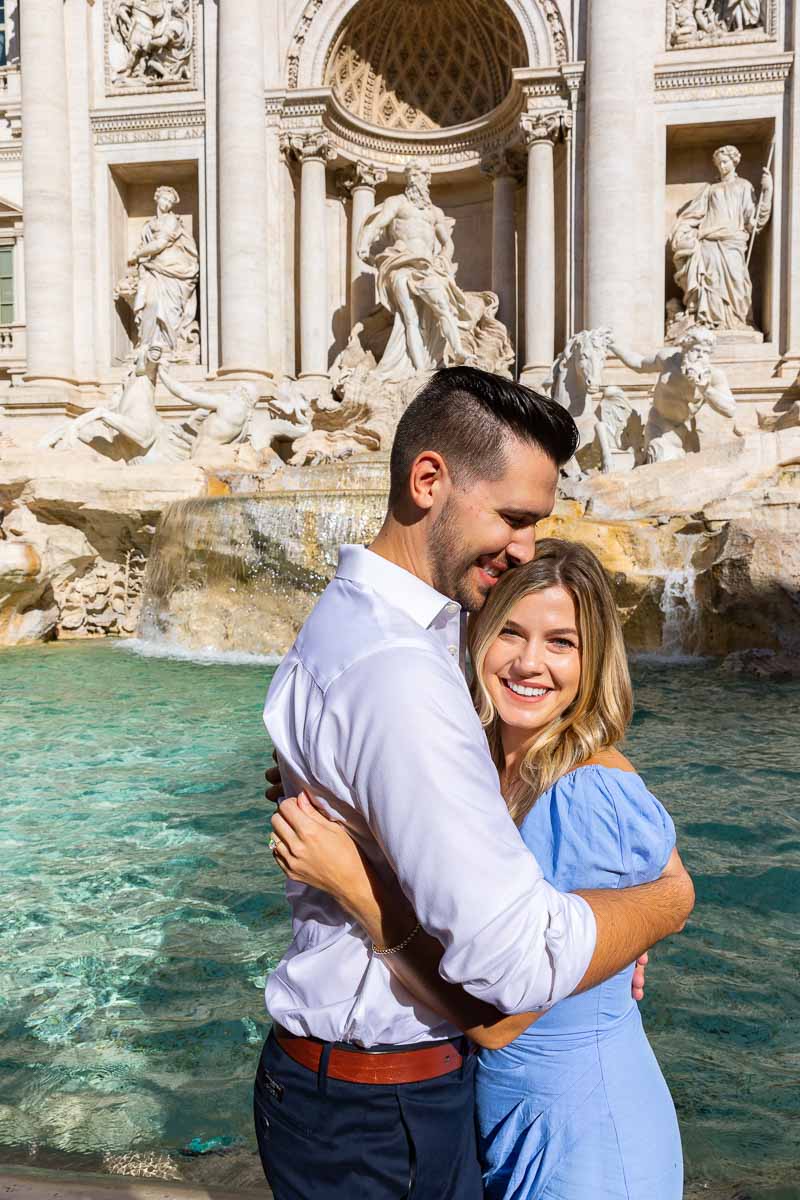 Time of the year: October
Time of day: Early morning 8:30 am early enough not to have too many people around but not too early to find most locations still in the shade
Services: 2 hour walking photo shoot with taxi rides
Locations: Parco del Pincio | Roman Forum | Colosseum | Trevi fountain 
Curated imagery by the A. Matone photographer studio. Passing from experienced and tasteful production photography. To hand calibrated post processing using the most sophisticated and modern techniques. To bring out the best out of each photoshoot. Check out the Portfolio for more lifestyle photography. Start here to learn more about our proposal session in Amalfi, Venice or Tuscany. For prices and bookings please Click here.
Out latest photo shoots taken from the Blog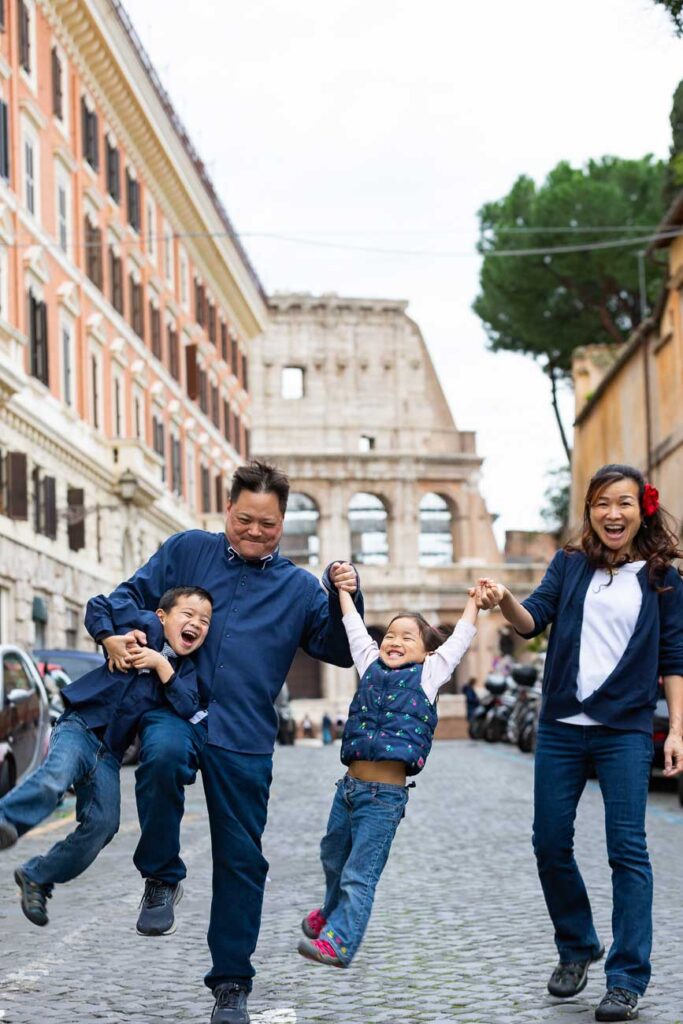 Unique and creative Family Portrait Photography taken in some of Rome's most scenic locations
Read More
Summary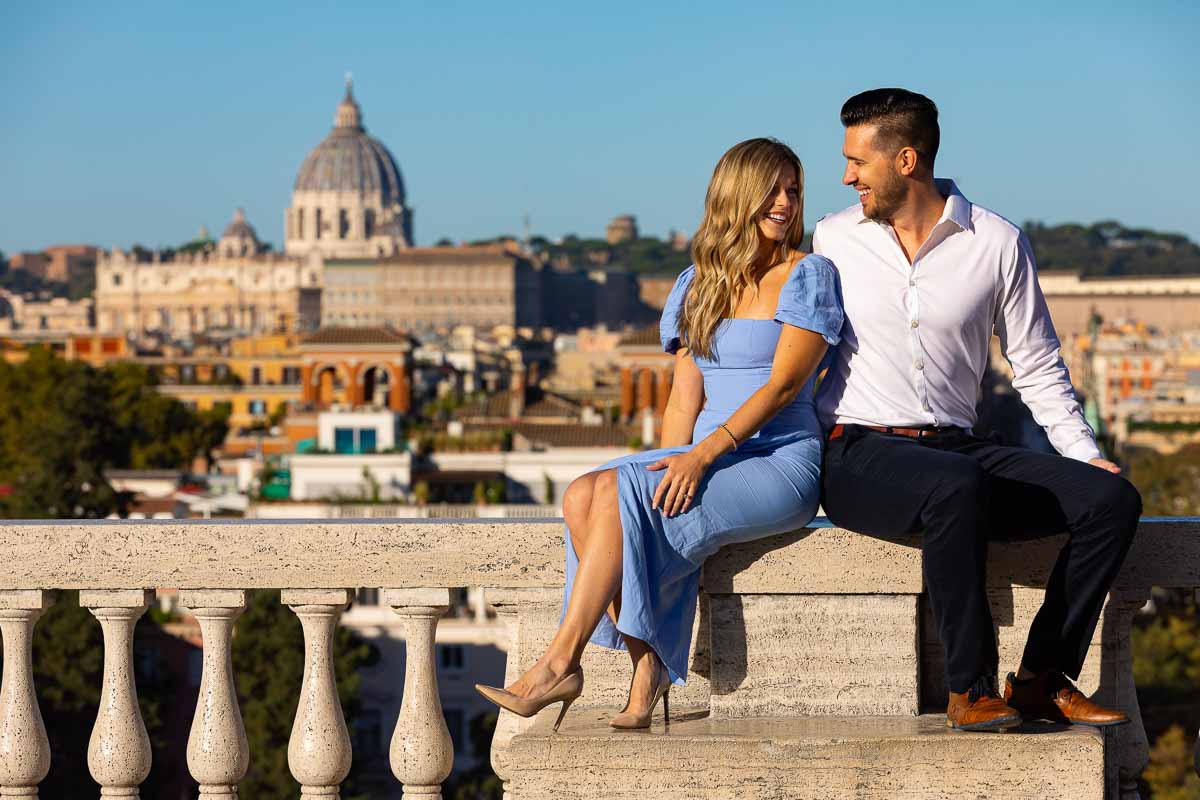 Article Name
Taking creative and unique photography in Rome
Description
A Dazzling Rome Engagement Photography Session from a lazy and early Sunday Morning in Rome!
Author
Publisher
Publisher Logo