Positano Engagement photography
What a lovely day to take beautiful Couple photos in Positano and Amalfi. Meeting with the photographer (and his trusted assistant) first in Positano. Down by the water level. Where the beach was completely deserted. Cleared out from all the beach chairs and umbrellas for the winter season. Giving a fantastic perspective of the vertical town of Positano, which we used as background. Beginning the photo shoot on Marina Piccola. With a truly one of a kind view of the Saracen tower in the far distance. And the dark blue sea all around.
Then moving over to the wide open sandy beach. Taking pictures while strolling around the water side. Leading to the other end of the beachfront. Where we found some nice rock formations. Perfect to step on and allow for different style couple photos depending on the shooting angle. On one side the Amalfi coast background. While when shooting straight on, a more artistic and creative silhouette image in the open sea. Turning to the other side, the beautiful view of the town of Positano. Concluding the photo shoot with some town shots as we walked back to the parking lot. Ultimately to take the cars and head to the town of Amalfi!
Couple photos in Amalfi
Then after a scenic 45 min car drive along the Amalfi coast.  Where we saw some really incredible coastal views. We reached the town of Amalfi. Meeting again on the pier. This time with the beautiful view of the town of Amalfi as background. Testing out different poses. And taking the opportunity to shoot on either side of the pier. To get some nice shots of the port and the deep blue water. As well as shots of the Amalfi coast. Getting some nice couple photos on the beach while reaching out for one another. Then moving inside the town to capture some images on the Amalfi cathedral. First down by the wide and long staircase and ultimately on top of the stairs. Where shot some really nice portraits with a medieval Roman Catholic architecture!
Out latest photo shoots taken from the Blog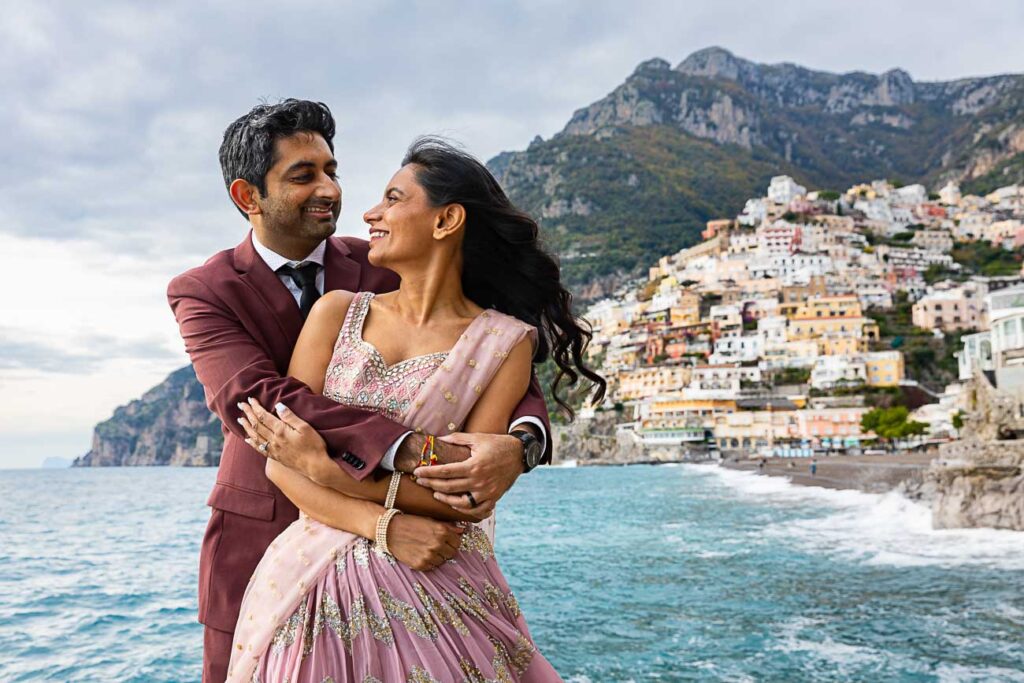 Once in a Lifetime Couple Photos taken in Once in a Lifetime Location! Positano and Amalfi on the Amalfi coast
Read More
Summary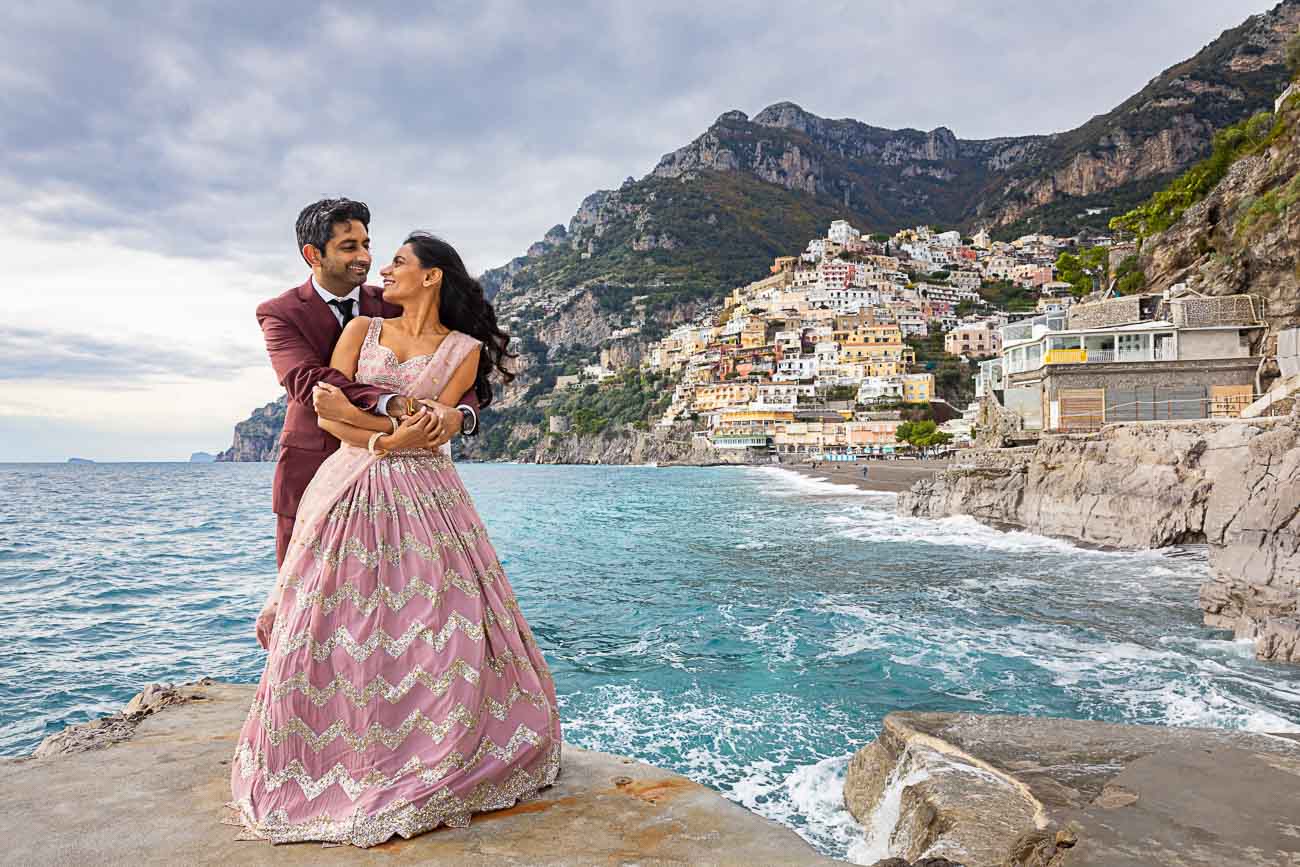 Article Name
Engagement Couples Photos in Positano and on the Amalfi coast.
Description
Starting the photo shoot in Positano and then heading to the town of Amalfi to complete the photo session
Author
Publisher
Publisher Logo