Venice Proposal
Surprise Wedding Proposal Photography
Photograph your wedding proposal in Venice in once in a lifetime images!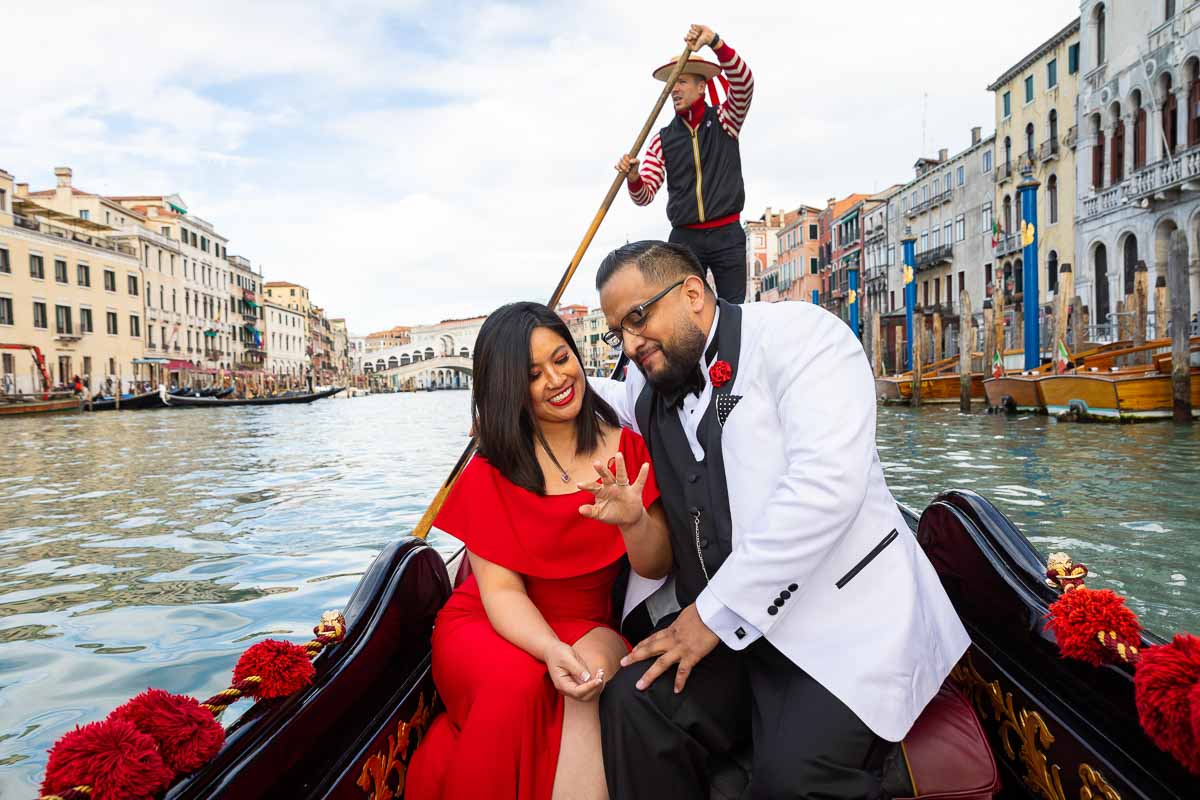 How does it work?
The city of Venice can be the most amazing place to plan your surprise wedding marriage proposal. And it would be great to be able to have it photographed candidly. We can help you make that happen!
Our photo sessions are candid real life proposals. Organized in details ahead of time via email and maintain the surprise effect! Trying to minimize the unforeseen events. Meeting with your Venice proposal photographer discreetly and directly on a predetermined location. Exchanging a silent symbol as to not throw off the surprise. Following the proposal photographer to the designated spot to pop the big question! After the photographer has taken position at a discreet distance. So as to photograph the moment whenever you are ready to propose. Check out our portfolio to view sample image of past proposals.
Please find also below an instant price and book form to estimate costs, feasibility and proceed with the reservation.
Gondola
Photographing the proposal on a Gondola
Have the photographer ride with you on the Gondola ride and take pictures during the Proposal. However in order not to give away the Surprise we have set up the service to include both the gondola ride with the photographer on board. Since taking a gondola ride is such a unique and special event the service can be explained as having a couple photographer service in Venice included in the ride.  No one needs to know that during the gondola ride, you will have the possibility to propose at a predetermined spot while having the photographer ready to immortalize the proposal in stunning unforgettable pictures.
Sample proposals
Venice is just a fantastic location to ask the faithful question. There are so many beautiful places and fascinating locations with extraordinaries views. Such as Saint Mark's square, the bridge of sighs. As well as Rialto with unique lagoon views. And a large selection of intimate squares and alleyways. Below you will find a collection of photos with some of the best locations where proposals have been photographed before.  Click the image thumbnail to view the blog post where the picture was taken from. And learn all about that proposal photo session.
"We decided to elope in Italy and knew no vendors personally overseas. I found Andrea on Google and liked his style. We booked him from Miami without meeting and we could not have been happier. Aside from Andrea being committed to taking photos you will love, he was also incredibly patient and genuinely kind."

Melanie
"I've worked with many photographers for both personal and professional reasons for years, and Andrea was a genuine pleasure to work with. He was fast to respond, competitively priced, super friendly, and sent us our photos before we even finished our trip. We were on our honeymoon and really wanted to capture it for memories, and Andrea did not disappoint."

Christine
"We can not say enough good things about Andrea and his photography. My girlfriend became my fiance in Italy and we could not have captured this moment without the help of Andrea and his beautiful photos. He was very professional from start to finish, he contacted me immediately after the booking and let me know the details of the photoshoot and what to expect. The day of the shoot everything was set up as our communication via whatsapp with our photographer Gabrielle was flawless!"

Carlos
"I had such a great experience hiring Andrea to photograph my surprise proposal to my then-girlfriend, now-fiancée! The ordering process was effortless and easy too. Andrea was such a professional and is really talented at what he does. I was very impressed with how well he planned every detail out, even suggesting a slightly different time from my initial order request, so that the light would be perfect and the shadows from the nearby trees wouldn't affect the pictures!"

Damian
"I couldn't not have asked for an easier way to organize a surprise proposal abroad. On top of it all, our pictures and video came out better than we could have imagined. After having selecting the what I would like as part of the proposal package, Andrea was quick to reply and explain how the event would take place. He suggested a few ways to get a hold of him which made communication easy. The car we had requested through his service was very prompt, clean, and the driver friendly. Everything was followed according to plan, and Andrea captured the moment perfectly. Andrea and Nico (videographer) were funny, friendly, and made the photo session very enjoyable. I would recommend Andrea's photography service again and again. I was more than happy with the whole experience!"

Alejandro
We'll help you set it up
By finding the right spot with the best light and the best background to photograph your Venice Italy proposals. From the most beautiful and well known venetian locations to the most intimate alleyways and squares that no one knows about. Fixing an appointment to meet in the right place and on best time. To immortalize your proposal in fantastic pictures in Italy.
Weather support
We keep an eye out for the weather report to check if rain is in the forecast. If we see chances of rain we will contact you to decide what to do. Reschedule or relocate to a covered location to decide together. Our proposal photographers are available through online instant messaging to keep updated with the latest changes. Let's make it happen. Rain or shine!
Engagement photo session
Continue on with the Venice engagement to take pictures in other romantic places in Venice. Starting from the proposal location and continuing on foot to reach all the amazing places Venice has to offer. Guided by a professional Venice proposal photographer. Producing stunning images of your unique Italian engagement.
Great tips included
Receive from the local venetian photographer all the great tips that can make this moment extra special. Where to dine out in the best places to celebrate the engagement. From a characteristic local taverna or restaurant to a beautiful view over the gran cal or lagoon. Keeping you updated on any special local event that might be happening.
Summary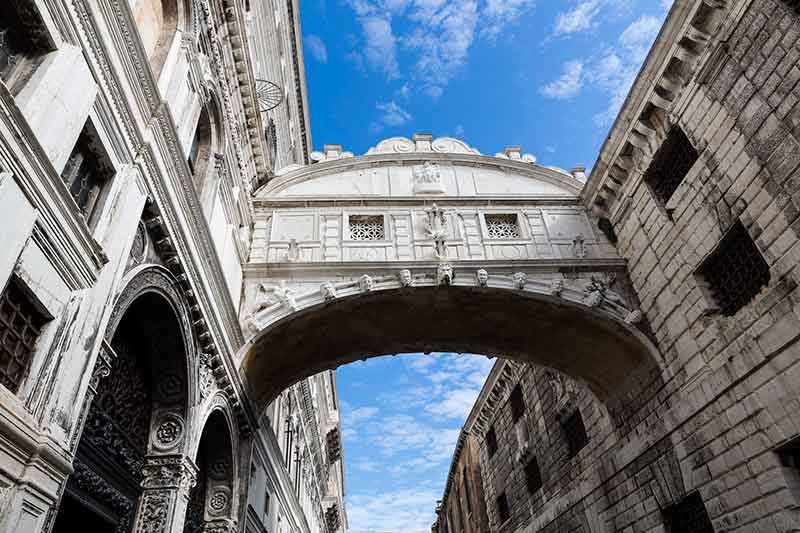 Service Type
Provider Name
Andrea Matone photography studio
,
Via Roma
,
Grottaferrata
,
RM
-
00046
,
Area
Description
Wedding proposal photography service available in the city of Venice Italy